Mastering Google Maps Marketing: Boost Your Local Business in 2023 📍
Google Maps marketing is an essential strategy for local businesses looking to increase visibility, drive traffic, and grow their customer base. 📈 In this comprehensive guide, we'll explore the ins and outs of Google Maps marketing, providing you with actionable insights and pro tips to help you maximize your local business's success. 🎯
What is Google Maps Marketing, and Why Does It Matter? 🤔
Google Maps marketing refers to the process of optimizing your business's presence on Google Maps to increase visibility, attract more customers, and ultimately, grow your business. With millions of people using Google Maps daily to find local businesses and services, it's essential to ensure your business stands out from the competition. 🌟
Here's why Google Maps marketing matters:
It increases your business's visibility in local search results.
It helps you attract more customers by showcasing your products, services, and reviews.
It allows you to engage with customers through features like Google My Business and Google Street View.
Ready to get started? Let's dive into our Google Maps marketing guide! 🚀
1️⃣ Claim and Optimize Your Google My Business Listing 📝
Your Google My Business (GMB) listing is the foundation of your Google Maps marketing efforts. To claim and optimize your GMB listing:
Verify your business on Google My Business to ensure accurate information and access to additional features.
Add relevant information about your business, such as contact details, hours of operation, and a description.
Upload high-quality photos of your products, services, and location to showcase your business.
For more tips on optimizing your GMB listing, check out our guide on Local SEO: Essential Strategies for Local Market.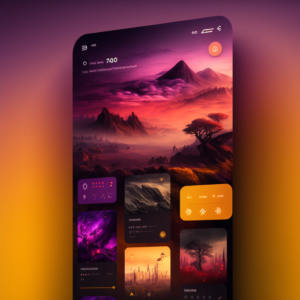 2️⃣ Collect and Manage Customer Reviews 💬
Customer reviews play a significant role in your Google Maps marketing strategy. They can influence your business's ranking in local search results and help build trust with potential customers. To collect and manage reviews:
Encourage customers to leave reviews by asking for their feedback after a purchase or service.
Respond to all reviews, both positive and negative, to demonstrate your commitment to customer satisfaction.
Use feedback to improve your products, services, and overall customer experience.
3️⃣ Optimize Your Website for Local SEO 🌐
Your website plays a crucial role in your Google Maps marketing strategy. To optimize your site for local SEO:
Include your business's name, address, and phone number (NAP) on your website, ensuring consistency across all platforms.
Create location-specific landing pages for each of your business locations, including relevant keywords and local content.
Implement schema markup to help search engines understand your content and its relevance to local search queries.
For more in-depth local SEO strategies, explore our article on International SEO: European & Southeast Asian Markets.
4️⃣ Leverage Local Business Citations 📇
Local business citations, or online mentions of your business's NAP information, can improve your local search rankings and visibility. To leverage local business citations:
Build citations on reputable local business directories, such as Yelp, TripAdvisor, and Foursquare.
Ensure your NAP information is consistent across all platforms to avoid confusion and improve local search rankings.
Monitor and manage your citations regularly to maintain accuracy and respond to any customer feedback.
5️⃣ Utilize Google Maps Ads to Boost Visibility 🚀
Google Maps ads can help you increase your business's visibility and attract more customers. To utilize Google Maps ads:
Set up a Google Ads campaign targeting local customers with location-specific keywords.
Use ad extensions, such as location extensions and call extensions, to enhance your ads and provide additional information to users.
Optimize your ad campaign by monitoring performance and making data-driven adjustments to improve results.
For more insights on paid advertising, check out our article on How Much ROI Should You Have in Paid Investment?
6️⃣ Engage with Your Customers on Google Maps 💬
Engaging with your customers on Google Maps can help you build trust, improve your online reputation, and boost customer loyalty. To engage with customers:
Respond to customer reviews promptly and professionally, addressing any concerns or issues raised.
Utilize Google My Business messaging to answer customer inquiries and provide real-time support.
Update your Google My Business listing regularly with news, events, and promotions to keep customers informed and engaged.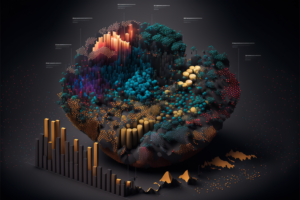 FAQs ❓
Q: How long does it take to see results from Google Maps marketing efforts?
A: The time it takes to see results from Google Maps marketing efforts can vary depending on your business's current online presence, competition, and the specific strategies implemented. Generally, you can expect to see improvements in local search rankings, online visibility, and customer engagement within a few weeks to a few months.
Q: Can I manage my Google Maps marketing efforts myself, or should I hire an agency?
A: While it's possible to manage your Google Maps marketing efforts yourself, working with an experienced agency can provide additional expertise, resources, and insights that can help you achieve better results more efficiently.
Q: What are the most crucial factors for successful Google Maps marketing?
A: The most critical factors for successful Google Maps marketing include claiming and optimizing your Google My Business listing, collecting and managing customer reviews, optimizing your website for local SEO, leveraging local business citations, utilizing Google Maps ads, and engaging with customers on Google Maps.
Q: Is Google Maps marketing suitable for all types of businesses?
A: Google Maps marketing is particularly beneficial for local businesses that rely on foot traffic, such as restaurants, retail stores, and service providers. However, any business with a physical location can benefit from increased visibility and customer engagement through Google Maps marketing.
Armed with this comprehensive Google Maps marketing guide, you're ready to boost your local business's online presence, drive traffic, and grow your customer base. Remember, success in local marketing requires ongoing effort and adaptation, so continually monitor your strategies and adjust as needed to stay ahead of the competition. Good luck! 🍀
Call to Action: Request a Consultation or Subscribe to Our Newsletter 📨
Ready to take your local business to new heights with Google Maps marketing? Request a consultation to improve your digital marketing strategy, or subscribe to our newsletter for the latest digital updates and insights! 💼
For more quality and free content, you can visit d-dat.com!