Consultancy
In a world where every step we take is digital, transformation into this new era is key. We believe that digitalisation is a unique process to every single one of our customers. With our Digital Consultancy Service, we provide you with what you actually need. By doing an in depth analysis on your industry and company structure, we specifically personalise digitalisation for you.
From constructing a website to guiding you through your paid ad investments, building a digital department within your company from scratch to the hiring process of your human resources department, we have your back in every step on the way.
Catch The Rythm of Digitalisation
You might be a fresh startup with a need for a new website, or a company that is ready to spend capital on ads for more accurate targeting with a higher return on investment. Or, you might be looking for new teammates that are deep in the digital world but don't know how to spot them. Another common thing we see with companies that want digital transformation is that they do not know where to start or what their needs are. Well, let's assure you that all these processes might be new to you but it is native to us.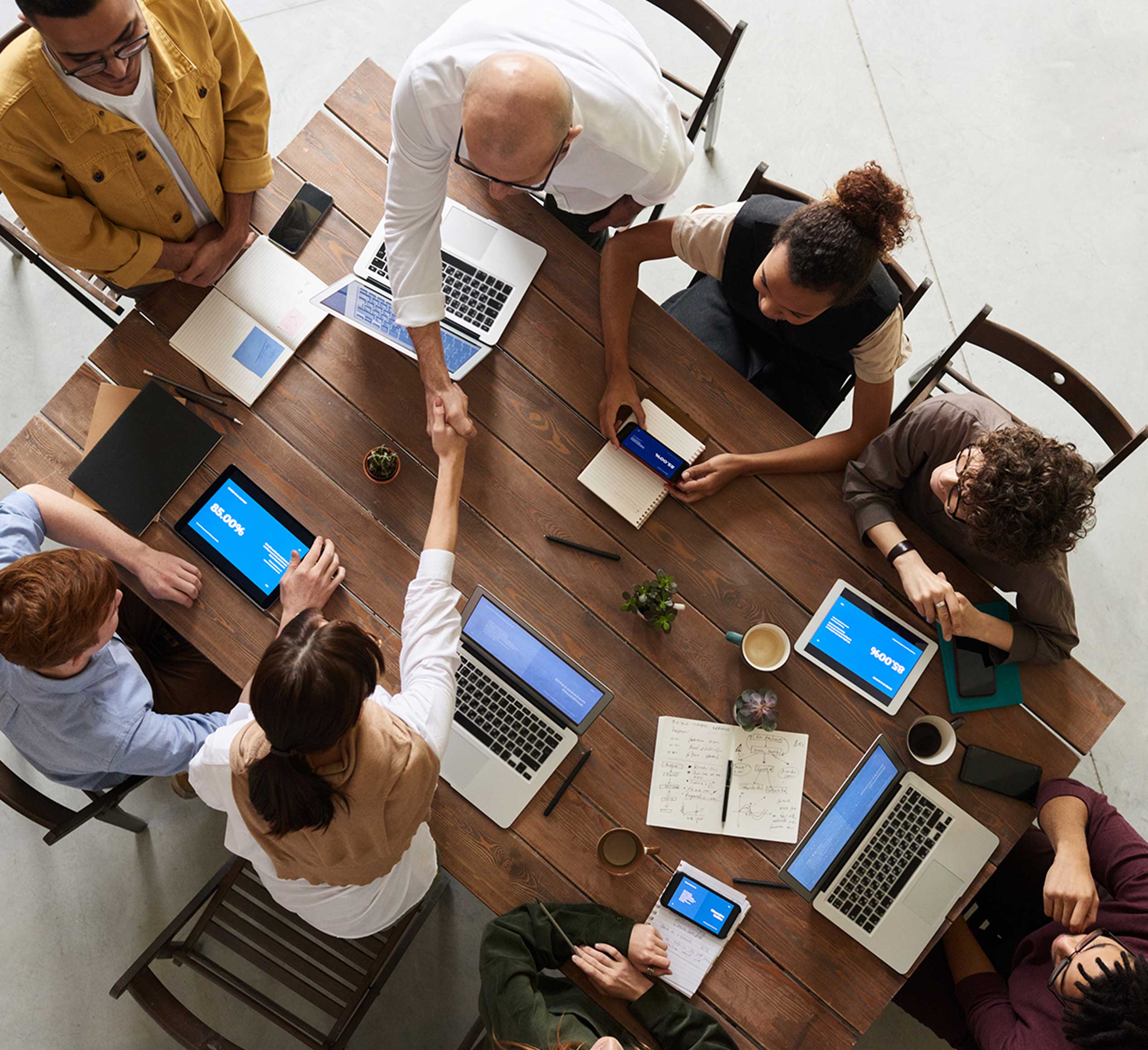 With our expert team, we focus on your needs as a company, not just one department or a project or spot the missing parts of your team and company on a larger scale to help you stay in the game with. We want to be there for you in your digital transformation journey by analyzing your company structure and determining the exact pain point of your company. Every step of the transformation process will be done hand in hand with a team from your company so that agility in taking action and filling in the gaps throughout the creation and execution of your new best self.
Go Digital With a Tailored Plan
So, if you're in the market for a change, our Digital Consultancy service is the guide you need. Whether it is for a specific topic or a 360° digital transformation, we have your back with our expertise and experience.
Don't hesitate to reach out for more information!