Expertise
Going digital is not an easy process. To be successful in becoming a digital brand you need guidance on what your needs are and how you can implement changes accordingly with your company's voice, audience, brand line and tone. Luckily, we are experts on digitalisation and we offer tailor-made solutions.
Our Doer service is the equivalent of a digital makeover, exploring what is best for you and coming out strong with a new you. With a detailed study of your brand/company, a road map is worked out to see the best practices that will expand your business to the digital world.
If you want to expand your business even more with a digital transformation, we know where you should be seen and how you should communicate. With a study of your industry and brand/company, a tailor-made strategy will be carried out unique to you. Whether you want to drive traffic from certain websites, give ads or grow organically, we are here and ready for you.
There is lots of information and clutter on the internet about digitalization, SEO, digital ads and other aspects of digitalisation. That's why we don't want you to worry about any of it. As doers we will work out the best strategy for all of your channels, whether it is paid or organic. Finding the right keyword volume you should be using for your blogs, listing the effective websites for your ads and creating the right structure for your content plan might be overwhelming for you, but it is a pleasure for us!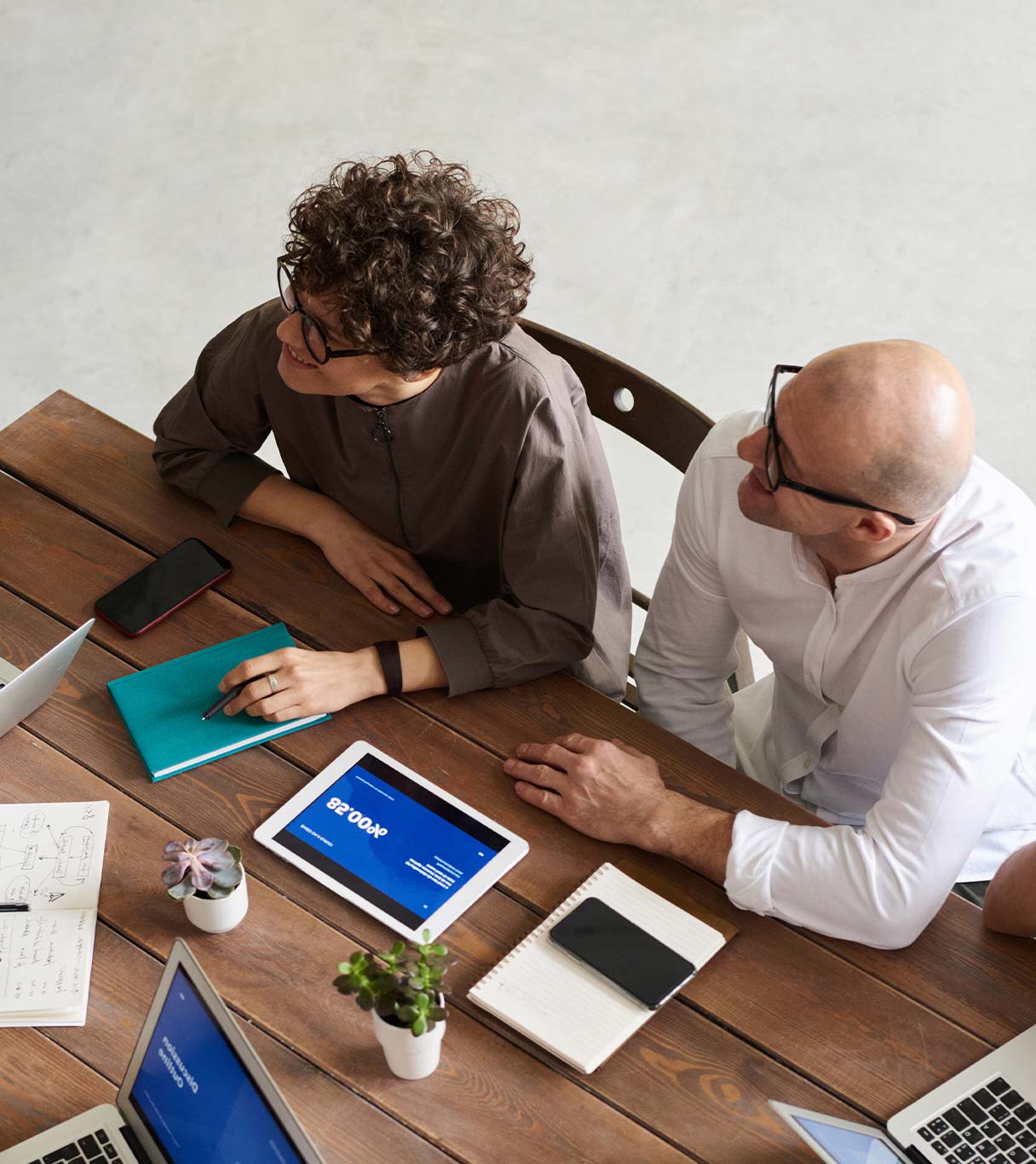 Do it Right, Make a Difference
After a short analysis of your current situation and what you want to achieve, we create a plan that will give you the best performance within the time you have. And the best part is, we do everything you want with a team that will be working specifically for you. So you will have the assurance of a dedicated team that knows your brand/company and you will walk through this digitalisation process with experts by your side.
Trust our process and expertise, then leave the rest to us. It's our turn to help you stand out in the digital world!