Introduction to Local SEO
Local SEO is a specific branch of search engine optimization that focuses on improving your business's visibility in local search results. Whether you're a small business owner, a brick-and-mortar retailer, or a service provider with a local clientele, mastering local SEO can help you connect with customers right in your neighborhood.
In this blog post, we'll dive into the world of local SEO and explore seven essential strategies to help you dominate your local market. Ready to become a local SEO superstar? Let's get started!
Why Local SEO Matters
Local SEO is crucial for businesses that want to attract customers in their local area. Here are a few reasons why it's worth investing time and resources into local SEO:
Reach customers at the right time: Local SEO helps you connect with customers when they're actively searching for products or services in your area, increasing the likelihood of a conversion.
Stand out from the competition: By optimizing your local SEO, you can stand out from your competitors and make it easier for customers to find your business.
Drive foot traffic: Local SEO can boost your visibility in search results, making it more likely that potential customers will visit your physical location.
Build trust and credibility: A well-optimized local online presence can make your business appear more trustworthy and credible to potential customers.
🚀 Pro Tip: Don't forget that 46% of all Google searches have local intent. By optimizing your local SEO, you can tap into this massive market and grow your business.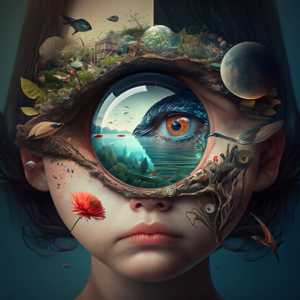 Optimizing Your Google My Business Listing
Google My Business (GMB) is a free tool that allows you to manage your business's online presence on Google Search and Maps. Here are some steps to optimize your GMB listing:
Claim and verify your listing: Ensure you claim and verify your business to gain control over your GMB listing.
Complete all relevant information: Fill out every section of your GMB listing, including business name, address, phone number, website, and hours of operation.
Choose the right business category: Select the most accurate and specific category for your business to help Google understand what you do.
Add photos and videos: Upload high-quality images and videos showcasing your products services, and location to make your listing more engaging.
Respond to reviews: Engage with customers by responding to reviews, both positive and negative, to demonstrate your commitment to customer satisfaction.
Use Google My Business Posts: Share updates, promotions, and events directly on your GMB listing to keep customers informed.
🚀 Pro Tip: Regularly check and update your GMB listing to ensure the information remains accurate and up-to-date.
Creating Local Content
Developing localized content can improve your local SEO efforts by making your website more relevant to local search queries. Consider the following tips for creating local content:
Write blog posts about local events, news, or topics relevant to your industry and community.
Create location-specific landing pages for each of your business locations or service areas.
Share local success stories, case studies, or testimonials from customers in your area.
Offer local resources, such as guides, maps, or directories, that can benefit your target audience.
🚀 Pro Tip: Remember to optimize your local content with relevant local keywords, like your city or neighborhood name, to help search engines understand your geographic focus.
Managing Online Reviews
Online reviews play a significant role in local SEO, as they help build trust and credibility with potential customers. Here's how to manage your online reviews effectively:
Encourage customers to leave reviews: Politely ask satisfied customers to leave a review on Google, Yelp, or other relevant review platforms.
Monitor and respond to reviews: Regularly
check your reviews on various platforms and respond to them in a timely manner, addressing any concerns and thanking customers for their feedback.
Use positive reviews in your marketing materials: Showcase glowing reviews on your website, social media, and other marketing channels to build social proof.
Learn from negative reviews: Use constructive criticism from negative reviews to identify areas of improvement and enhance your customer experience.
🚀 Pro Tip: Responding professionally and empathetically to negative reviews can show potential customers that you care about their experience and are willing to make improvements.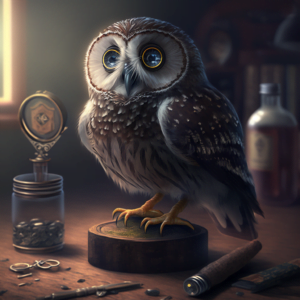 Building Local Citations
Local citations are online mentions of your business's name, address, and phone number (NAP). Building and maintaining accurate local citations can improve your local SEO by increasing your online visibility and credibility. Here's how to build local citations:
Ensure NAP consistency: Make sure your business's NAP information is consistent across all online platforms, including your website, social media profiles, and online directories.
Submit your business to local directories: Identify relevant local directories and submit your business to them, ensuring your NAP information is accurate and up-to-date.
Get listed on industry-specific directories: Find directories specific to your industry or niche and create a listing for your business.
Leverage local partnerships: Partner with other local businesses or organizations to exchange online mentions and build your local citation portfolio.
🚀 Pro Tip: Use a tool like Moz Local, BrightLocal, or Whitespark to help you find and manage your local citations more efficiently.
Optimizing Your Website for Local SEO
In addition to off-site local SEO efforts, it's essential to optimize your website for local search. Here are some on-site local SEO strategies to consider:
Optimize your title tags, meta descriptions, and headers with local keywords.
Include your NAP information in the footer or header of your website.
Embed a Google Map on your contact page to help users find your location easily.
Use schema markup to provide search engines with structured data about your business, such as your address, phone number, and opening hours.
🚀 Pro Tip: Ensure your website is mobile-friendly, as many local searches are conducted on mobile devices. A responsive, mobile-optimized site can provide a better user experience and boost your local SEO performance.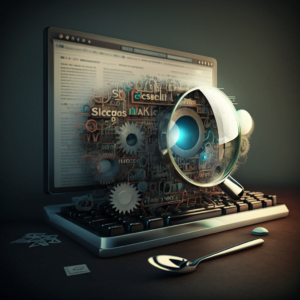 Conclusion
Local SEO is a powerful way to connect with customers in your area and gain a competitive edge in your local market. By implementing these seven essential strategies, you can boost your local SEO efforts and attract more customers to your business:
Optimize your Google My Business listing.
Create local content.
Manage online reviews.
Build local citations.
Optimize your website for local SEO.
Ready to take your local SEO game to the next level? Request a consultation to improve your digital marketing, subscribe to our newsletter for more digital updates, or learn more about our SEO, paid media, and analytics services.
Don't forget to visit d-dat.com for more useful and free content!