🎬 Introduction: The Power of YouTube Optimization
Lights, camera, action! 🎥 Welcome to the world of YouTube, where every second counts and optimizing your channel can make all the difference. If you're a brand or start-up looking to work with an agency, you'll want to make sure your YouTube channel is performing at its best. And with our 7 surefire ways to optimize your channel, you'll be well on your way to YouTube stardom! 😎
Remember, if you're seeking a free audit for your website, our team at d-dat.com is always here to help! 🎉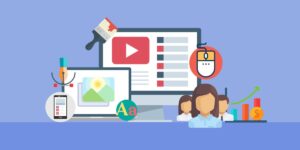 ✨ 1. Channel Setup: Start with the Basics
Before diving into the depths of optimization, let's make sure your channel's foundation is solid:
Channel Name: Make it unique, memorable, and relevant to your niche.
Profile Picture: Use a high-quality, professional image that represents your brand.
Channel Art: Create eye-catching channel art that showcases your brand's personality.
Channel Description: Write a concise, keyword-rich description that highlights your channel's value proposition.
🔍 2. Keyword Research: Find Your Focus
To optimize your YouTube channel, you'll need to target high search volume keywords relevant to your niche. Some popular tools for keyword research include Google Keyword Planner, Ahrefs, and TubeBuddy.
Pro Tip: 💡 Keep an eye out for long-tail keywords, which often have lower competition and can help your videos rank higher!
📈 3. Optimize Video Titles, Descriptions, and Tags
Once you have your keywords, it's time to incorporate them into your video titles, descriptions, and tags:
Video Title: Keep it under 60 characters, and include your main target keyword. Make it catchy and attention-grabbing!
Video Description: Write a compelling, keyword-rich description that provides a clear overview of your video's content (avoid keyword stuffing!).
Video Tags: Include relevant keywords as tags to help YouTube understand your video's topic and improve search visibility.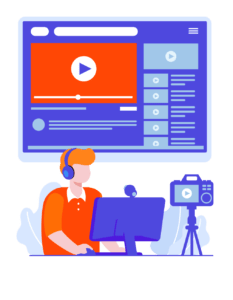 👁️ 4. Custom Thumbnails: Stand Out in the Crowd
A picture's worth a thousand views—create custom thumbnails that grab attention and entice viewers to click:
Use high-resolution images that represent your video content.
Include bold, easy-to-read text that highlights the video topic.
Maintain a consistent visual style across all your thumbnails.
🎯 5. Organize Your Content: Make It User-Friendly
Keep your channel organized and easy to navigate with playlists and sections:
Playlists: Group related videos together in themed playlists.
Channel Sections: Showcase your playlists and popular videos on your channel's homepage.
📺 6. Engage Your Audience: Create a Loyal Following
Interact with your viewers and keep them coming back for more:
Respond to comments and questions on your videos.
Encourage viewers to like, share, and subscribe.
Include calls-to-action in your video and description.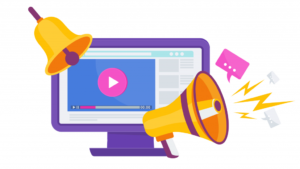 📊 7. Track Your Performance: Learn and Improve
Monitor your channel's performance using YouTube Analytics and make data-driven decisions:
Identify your top-performing videos and replicate their success.
Analyze audience demographics and watch time to optimize your content.
Track viewer engagement metrics (likes, comments, shares) to identify areas for improvement.
Pro Tip: 💡 Don't be afraid to experiment with different video styles, topics, and formats to find what resonates best with your audience.
🌟 Conclusion: Optimize, Engage, and Grow
Optimizing your YouTube channel doesn't have to be an uphill battle. With these 7 surefire strategies, you'll be well on your way to creating a channel that's engaging, search engine friendly, and primed for success! 🚀
Remember to focus on keyword research, optimize video titles, descriptions, and tags, create eye-catching thumbnails, organize your content, engage your audience, and track your performance. And don't forget to sprinkle in some humor and emojis for good measure! 😄
Ready to supercharge your online presence? Visit d-dat.com for a free audit of your website and let our team help you optimize your content strategy for maximum impact! 🌟👏