🎯 Introduction
Winning the Southeast Asian Market with SEO Looking to conquer the Southeast Asian market? 🌏 Embrace the power of SEO to enhance your online presence and generate more leads! In this blog post, we'll explore key SEO strategies tailored for Southeast Asia. Get ready to make an impact! 🏊‍♀️
🔑 Local SEO: Be the Top Choice for Customers Nearby Local SEO is essential for businesses targeting specific regions within Southeast Asia. Make your brand visible to customers nearby with these steps:
Target Local Keywords:📍 Use location-specific keywords in your content to capture the attention of local customers.
Optimize Google My Business: 🏢 Keep your business information accurate and up-to-date on your Google My Business

profile.

Gather Reviews: 🌟 Encourage customers to leave reviews on your Google My Business page to build trust.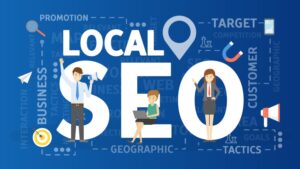 🔗 Link Building: Boost Your Site's Authority Strengthen your website's authority with a robust link building strategy. Here are some ways to acquire valuable backlinks:
Create High-Quality Content: 📝 Publish engaging, informative content that attracts organic backlinks from reputable websites.
Collaborate with Influencers: 🤝 Partner with industry influencers for guest posts or interviews to gain valuable links.
Monitor Competitor Backlinks: 🕵️‍♀️ Keep an eye on your competitors' backlink profiles to identify link-building opportunities.
📊 Content Optimization: Drive Traffic and Engage Users Optimizing your content is crucial to drive traffic and keep users engaged. Follow these best practices for content optimization:
Use High Search Volume Keywords: 🔎 Incorporate popular, relevant keywords naturally throughout your content.
Craft Engaging Titles:🎯 Write attention-grabbing headlines that include your target keywords.
Break Content into Sections: 📚 Structure your content with subheadings, bullet points, and numbered lists for easy reading.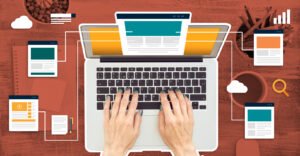 🔎 In Summary: Winning the Southeast Asian market requires a strong focus on local SEO, link building, and content optimization. By implementing these SEO strategies, you can effectively attract more clients and dominate the market.
📣 Call to Action: Don't miss out on the benefits of SEO for your business in Southeast Asia. Get a free audit for your website at d-dat.com and elevate your online presence today! 🌟