📚Introduction
Welcome, retail-savvy friends! Are you ready to level up your retail game with Google's Retail Guide? You're in for a treat. In this comprehensive blog post, we'll dive into the treasure trove of insights from Google's Retail Guide, exploring consumer journeys, data-driven strategies, and digital updates.
So, grab a cup of coffee and let's get started! ☕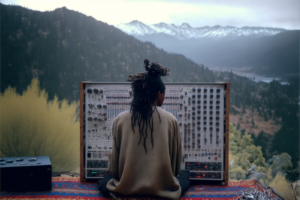 🔍Why is Google's Retail Guide a Game-Changer?
Google's Retail Guide is a goldmine for retailers looking to improve their online presence, increase sales, and enhance customer experiences. The guide offers:
Unique insights into consumer behavior 🧠
Strategies to optimize your retail website 🛍️
Tips to make the most of digital marketing channels 📱
But wait, there's more! The guide also provides:
Real-world success stories to inspire you 🌍
Latest industry trends to keep you ahead of the curve 📈
What are you waiting for? Dive in and start unlocking retail success! 🔓
🧩How Does Google's Retail Guide Help You Understand the Consumer Journey?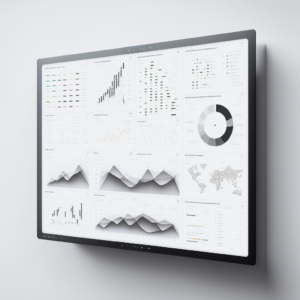 The consumer journey is a complex process, but Google's Retail Guide simplifies it with actionable insights. Here's how:
Identifying consumer touchpoints: Learn where your customers interact with your brand online and offline. 🌐
Analyzing data: Use Google Analytics to understand consumer behavior and preferences. 📊
Personalizing experiences: Create tailored marketing campaigns based on consumer insights. 🎯
Want to know more about consumer journeys? Check out our customer journey mapping guide!
🛠️How Can Google's Retail Guide Help You Optimize Your Retail Website?
Google's Retail Guide is packed with tips to optimize your retail website, including:
Improving site speed: Faster-loading websites offer better user experiences and higher conversion rates. 🚀
Streamlining navigation: Make it easy for customers to find what they're looking for with clear menus and filters. 🔍
Enhancing product pages: Showcase your products with high-quality images, detailed descriptions, and customer reviews. 🏆
Want more optimization tips? Don't miss our ultimate guide to e-commerce SEO!
📈How to Leverage Digital Marketing Channels with Google's Retail Guide
Google's Retail Guide offers a wealth of strategies to help you make the most of digital marketing channels, including:
Search engine optimization (SEO): Optimize your website for search engines to drive organic traffic. 🌱
Paid advertising: Use Google Ads and other platforms to reach potential customers. 💰
Email marketing: Keep your subscribers engaged with personalized content and promotions. 📧
Want to explore more marketing channels? Our 7 unbeatable online marketing strategies will get you started!
💡Pro Tip: Don't forget to track your marketing performance using to measure the impact of your efforts and fine-tune your strategy!
🎉Real-World Success Stories from Google's Retail Guide
Google's Retail Guide provides inspiring examples of retail brands that have successfully leveraged digital strategies to boost their business. Here are a few highlights:
Home Depot: The home improvement retailer embraced a mobile-first strategy, improving their mobile site speed, and saw a 50% increase in mobile sales.
Warby Parker: The eyewear company used Google Ads' store visit data to optimize their online-to-offline marketing and experienced a 3x increase in offline sales.
ASOS: The online fashion retailer leveraged Google Ads audience insights to create personalized search campaigns, resulting in a 4x increase in return on ad spend.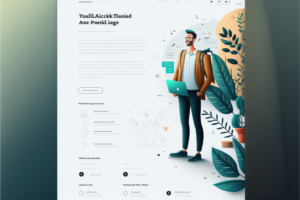 🔮Stay Ahead of Industry Trends with Google's Retail Guide
Google's Retail Guide not only offers practical tips and strategies but also keeps you informed about the latest industry trends, such as:
Omnichannel retailing: Integrate online and offline channels for a seamless customer experience.
Voice and visual search: Optimize your website for voice-activated searches and use high-quality images for visual search engines.
Sustainability: Embrace eco-friendly practices to attract environmentally-conscious consumers.
🌟Conclusion
Google's Retail Guide is an invaluable resource for retailers looking to up their game in the digital space. By leveraging the guide's data-driven strategies, actionable insights, and industry trends, you can stay ahead of the curve and drive retail success.
Ready to start your journey to retail success? Dive into Google's Retail Guide and unlock your business's full potential! 🚀🎯
For more quality and free content, you can visit d-dat.com!