In the realm of digital interaction, where smartphone use is on the rise, understanding mobile User Experience (UX) is critical. Welcome to our fresh, easy-to-digest blog post where we guide you through the latest trends in mobile UX design to improve the user experience in this mobile-first world. Get ready to learn, laugh, and leap into the world of mobile UX design. 📱🌈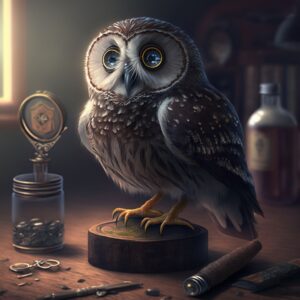 What's all the buzz about Mobile UX Design? 🐝
Mobile UX design, at its heart, is about creating a satisfying, straightforward, and engaging interaction between users and their mobile devices. From checking emails, surfing social media, or even browsing your favorite digital marketing blog, people rely on their mobile devices more than ever. Therefore, adopting the best mobile UX design practices is key for brands and startups. ⚙️💡
Mobile UX Design Trends: What's 🔥 in 2023?
Here's our list of top mobile UX design trends set to rule the roost in 2023:
Minimalist Design: Less is more when it comes to mobile UX design. A clean, uncluttered interface boosts usability and engagement. 🌱👌
Microinteractions: These are small animations that provide feedback to users, enhancing their interaction with the interface. They make mobile experiences more intuitive and enjoyable. 🎈🎉
Voice User Interface (VUI): With the advent of digital assistants like Siri and Google Assistant, designing voice-activated interfaces is a growing trend. 🗣️🎙️
Augmented Reality (AR): Integrating AR in mobile apps enhances the user experience by making it interactive and immersive. 🕶️🚀
Dark Mode: In line with eco-conscious trends, dark mode not only saves energy but also reduces eye strain, making it a hit among users. 🌙⭐
How to Level Up Your Mobile UX Game? 🎮🚀
If you're a startup or a brand looking to revamp your mobile UX design, here are some pro tips to get you started:
Prioritize speed: Users expect mobile pages to load quickly. Check out these Google Analytics 4 events regular expressions to monitor your site's performance. ⏩🔥
Design for thumbs: Since users typically navigate with their thumbs, ensure key elements are within thumb reach. 👍🎯
Adopt a mobile-first approach: Design your interface for mobiles first, then scale up to larger screens. This is in line with the sustainable web design approach which focuses on functionality and accessibility. 📱➡️💻
Test, test, test: Regularly test your mobile UX design for usability. Our guide on heatmap analysis for conversion rate optimization can help you understand user behavior. 🧪📈
What is mobile UX design?
Mobile UX design is about creating a pleasing and intuitive interaction between users and their mobile devices.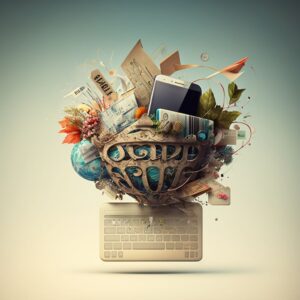 Why is mobile UX design important?
With the increasing reliance on mobile devices for internet access, providing a seamless user experience on mobile platforms is crucial for user satisfaction and engagement.
What is the future of mobile UX design?
Trends like minimalist design, voice user interface (VUI), augmented reality (AR), and microinteractions are shaping the future of mobile UX design.
How can I improve mobile UX design?
Prioritizing speed, designing for thumbs, adopting a mobile-first approach, and regularly testing for usability are some strategies to enhance mobile UX design.
Final Thoughts 💭
We're living in a mobile-first world where good UX design can make or break your online success. So, stay updated with these trends and optimize your mobile UX design for a delightful user experience.
Don't miss out on more such digital updates. Subscribe to our newsletter now! 💡💌
Don't forget to visit
for more quality and useful blog posts!