🔍 Introduction
The quest to find the best PPC agency can be daunting. With so many options out there, how do you know which one is right for your business? Fear not! In this comprehensive guide, we'll dive deep into the process of selecting the perfect agency for your paid media campaigns. By the end, you'll know exactly what to look for and how to make an informed decision. So, buckle up and let's get started! 🚀
🤔 1. What Services Does the PPC Agency Offer?
To kick things off, you need to understand the range of services offered by each PPC agency you're considering. Here are some key services to look for:
Google Ads management 📊
Social media advertising 📱
Remarketing campaigns 🔁
Shopping ads for e-commerce 🛍️
Conversion rate optimization (CRO) 💹
🏆 2. How Experienced Is the PPC Agency?
Experience is crucial when it comes to choosing the best PPC agency. An experienced team will know the ins and outs of paid media and will be better equipped to deliver results. Here's what to consider:
Years in business: Look for an agency with a solid history in the industry.
Client portfolio: Agencies with a diverse client base are more likely to be adaptable and able to handle various industries.
Certifications and partnerships: Check for Google Ads and other relevant certifications to ensure the agency has the required expertise.
📈 3. What Kind of Results Has the Agency Delivered for Its Clients?
Results matter, and you want to partner with an agency that can show you proof of their success. When evaluating a PPC agency, consider:
Client testimonials: Genuine testimonials from satisfied clients can provide valuable insights.
Case studies: Review case studies to understand the strategies used and the results achieved.
Awards and recognitions: Accolades can be a good indicator of an agency's excellence.
👩‍💼 4. Who Will Be Managing Your Account?
Knowing who will be handling your account is essential. After all, these are the people responsible for driving your paid media success. Consider the following:
Account manager's experience: Make sure the assigned account manager has relevant experience and a strong track record.
Communication and reporting: Clear, regular communication is essential. Ensure the agency provides transparent reporting and is responsive to your needs.
Team structure: Understand how the agency's team is structured and how your account fits within it.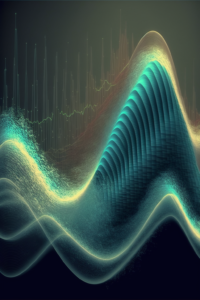 💰 5. What's the Pricing Structure?
Budget is a critical factor when selecting a PPC agency. However, don't just look for the cheapest option. Instead, consider:
Pricing models: Some agencies charge a flat fee, while others work on a percentage of ad spend or performance-based models. Choose the one that best aligns with your goals.
Transparency: Make sure the agency is transparent about their fees, and there are no hidden costs.
Return on investment (ROI): Evaluate the potential return on your investment when comparing pricing structures.
🛠️ 6. What Tools and Technologies Does the Agency Use?
The right tools and technologies can make a significant difference in the success of your PPC campaigns. When evaluating agencies, consider:
Proprietary tools: Some agencies have their own proprietary tools for campaign management, optimization, and reporting. Understand how these tools add value to their services.
Third-party tools: Check if the agency uses reputable third-party tools for keyword research, bid management, and analytics.
Integration capabilities: Ensure the agency can integrate their tools with your existing marketing tech stack, if necessary.
📚 7. Does the Agency Stay Updated on Industry Trends?
The digital marketing landscape is constantly changing. A good PPC agency should stay up-to-date with the latest trends and best practices. Here's what to look for:
Training and development: Ask if the agency invests in ongoing training for its employees.
Thought leadership: Review the agency's blog, webinars, or podcasts to gauge their engagement with the industry.
Conference participation: Agencies that actively participate in industry events are more likely to stay updated on trends and best practices.
🤝 8. Is the Agency a Good Cultural Fit?
Working with an agency that aligns with your company's values and culture can make collaboration more seamless. To assess cultural fit, consider:
Communication style: Make sure the agency's communication style aligns with your preferences.
Core values: Review the agency's mission and values to ensure they resonate with your own.
Long-term partnership potential: Assess whether you can see yourself working with the agency in the long run.
By taking these eight factors into account, you can better evaluate PPC agencies and select the one that best meets your needs and objectives. Remember that a strong partnership with the right agency can significantly impact your paid media success.
💼 9. Case Studies and Client Testimonials
Evaluating an agency's past work and client testimonials can provide valuable insight into their performance and customer satisfaction. Here's what to consider:
Relevant case studies: Look for case studies that demonstrate the agency's experience in your industry or with similar campaign objectives.
Client testimonials: Check for testimonials on the agency's website or third-party review platforms like Clutch. Positive reviews indicate a high level of client satisfaction.
Client retention rate: An agency with a high client retention rate is a good sign of consistent performance and successful partnerships.
🔎 10. Transparency and Reporting
Transparency and clear communication are crucial for a successful partnership with a PPC agency. Assess the following aspects:
Reporting frequency: Determine how often the agency will provide reports and what metrics will be included.
Customized reporting: Check if the agency offers customized reporting based on your unique KPIs and objectives.
Openness to feedback: A good agency should be open to feedback and willing to adjust their strategies to better align with your goals.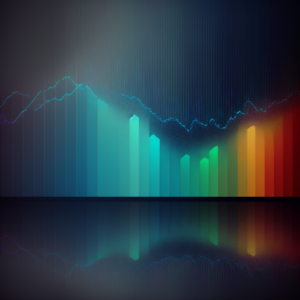 📈 11. Ongoing Optimization and Performance Monitoring
A proactive approach to campaign optimization is essential for achieving the best results. Consider these factors when evaluating agencies:
Optimization process: Understand how the agency plans to optimize campaigns, including A/B testing, bid adjustments, and ad copy refinements.
Performance monitoring: Make sure the agency has a process in place to continually monitor and evaluate campaign performance.
Proactive recommendations: Look for an agency that actively identifies opportunities for improvement and proposes strategic recommendations.
👩‍💼 12. Dedicated Account Manager
Having a dedicated account manager can ensure smooth communication and a more personalized approach to your PPC campaigns. Keep these points in mind:
Single point of contact: A dedicated account manager can simplify communication and ensure your needs are addressed promptly.
Experience and expertise: Assess the experience and expertise of the account manager assigned to your account.
Availability: Make sure your account manager is available for regular check-ins and updates.
By considering these twelve factors, you can make a more informed decision when selecting a PPC agency. Keep in mind that the success of your paid advertising campaigns depends not only on the agency's expertise but also on the strength of your partnership and collaboration. Choose an agency that aligns with your goals, values, and expectations for the best results.
For more quality and free content, you can visit d-dat.com!