🎉 Introduction: GA4 Conversion Made Simple (and Fun!)
Hey there, busy brand managers and startup enthusiasts! 🚀 Looking to convert your Universal Analytics (UA) to Google Analytics 4 (GA4) without breaking a sweat? We've got you covered! In this laugh-filled guide, we'll walk you through 7 easy steps to make the switch and level up your digital marketing game. And remember, our team at d-dat.com is always here to help with a free audit for your website! 🌟
🔧 1. Set Up a New GA4 Property: A New Home for Your Data
First things first, create a fresh GA4 property in your Google Analytics account:
Sign in to Google Analytics.
Click "Admin" (the gear icon) at the bottom left corner.
Select "Create Property" in the Property column.
Choose "Google Analytics 4" and follow the prompts.
💡 Pro Tip: Keep your existing UA property active during the transition. It's like keeping your old apartment while moving into a new one – just in case! 😉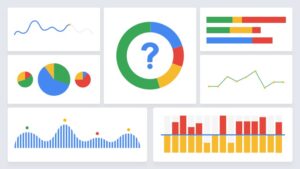 🔗 2. Implement GA4 Tracking: Keep an Eye on Your Visitors
Now, let's get that tracking code implemented on your website:
In your new GA4 property, go to "Admin" > "Data Streams."
Click "Add stream" and choose "Web."
Enter your website URL and name your stream.
Copy the "Measurement ID" (it'll look like G-XXXXXXX).
For WordPress users, a handy plugin like "GA4 Integration for WordPress" will make adding the tracking code a breeze!
🚀 3. Import Your Historical UA Data: Don't Leave the Past Behind
To keep your past data, use Google's Data Import tool:
In your GA4 property, head to "Admin" > "Data Import."
Click "Create data import" and choose the appropriate schema (e.g., User Data or Event Data).
Follow the instructions to import your historical UA data.
😄 4. Set Up GA4 Events and Conversions: Measure What Matters
Let's get those events and conversions set up:
In GA4, go to "Configure" > "Events."
Use the "Recommended events" as a starting point.
Click "Create Event" to add custom events.
To track conversions, toggle "Mark as conversion" for each relevant event.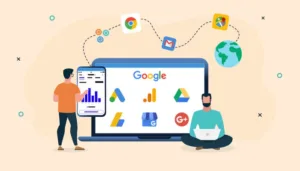 🌟 5. Configure GA4 Audience Definitions: Know Your Crowd
Time to define your GA4 audiences:
In GA4, go to "Configure" > "Audiences."
Click "New audience" and set up your audience definitions (similar to your UA audiences).
Save your audience, and GA4 will start collecting data for them.
📊 6. Set Up GA4 Goals and Funnels: Keep Your Eye on the Prize
Let's set up goals and funnels in GA4:
In GA4, go to "Configure" > "Conversions."
Select an event as a conversion goal.
To visualize funnels, use GA4's "Funnel Exploration" report under the "Analysis" tab.
💡 Pro Tip: Keep your goals and funnels aligned with your business objectives to ensure you're tracking the most relevant data for your brand. 🎯
😎 7. Explore GA4 Reports and Insights: Unleash the Power of Data
Now that everything's set up, dive into GA4's reports and insights:
Familiarize yourself with the new GA4 interface.
Explore the "Reports" tab, which offers various pre-built reports.
Leverage GA4's "Analysis Hub" for custom reports and deeper insights.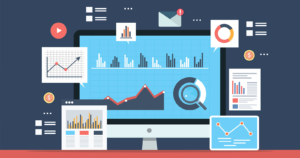 🚀 Conclusion: Embrace the Future of Google Analytics
There you have it – 7 hilarious steps to convert UA to GA4 and upgrade your digital marketing prowess! 😂 Remember, when in doubt, our team at d-dat.com is here to help with a free audit for your website. 💡
By following this guide, you'll smoothly transition to GA4, gaining access to powerful new features and insights that'll help you understand your audience better and drive your brand/start-up to new heights. So, what are you waiting for? Start your GA4 journey today! 🌟
Do you have any questions or need further assistance with your digital marketing efforts? Don't hesitate to reach out to our team at d-dat.com for expert guidance and support. We're here to help you succeed! 🎉