Move over, traditional banks! There's a new player in town, and it's taking the financial world by storm. Fintech, or financial technology, is changing the way we manage our money, invest, and even pay for our morning lattes.  In this post, we'll dive into the innovative world of fintech and explore how it's revolutionizing the industry. So grab your digital wallet and let's get started!
Digital Banking: Bye-Bye, Brick and Mortar
Gone are the days of standing in long queues at the bank just to deposit a check. With digital banking platforms, customers can manage their finances through user-friendly apps and online portals. These platforms offer:
24/7 access to account information
Mobile check deposits
Easy money transfers between accounts
Not only do digital banks provide convenience, but they often come with lower fees and higher interest rates.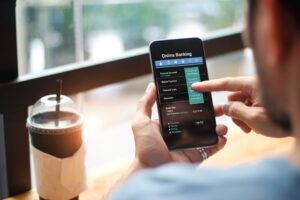 Cryptocurrency: Changing the Currency Game
Cryptocurrency has made its way from the fringes of the internet to the mainstream financial world. With the increasing popularity of digital currencies like Bitcoin and Ethereum, more people are investing in and using these decentralized, blockchain-based assets.
Cryptocurrency offers several benefits:
Lower transaction fees
Faster international transfers
Enhanced security
The growing acceptance of cryptocurrencies by businesses and individuals is a testament to fintech's disruptive power.
Artificial Intelligence in Fintech: Smarter Money Management
AI is revolutionizing fintech by bringing smarter, more personalized solutions to the table. From robo-advisors that help users make smarter investment decisions to AI-powered fraud detection systems, the applications of artificial intelligence in fintech are limitless. Here are a few examples:
Robo-advisors for tailored investment advice
AI-driven credit scoring for faster loan approvals
Chatbots for responsive customer support
With AI, fintech companies can provide a more customized and efficient experience for users.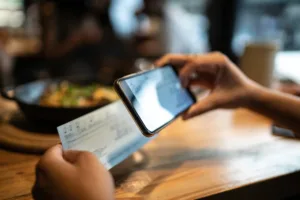 Pro Tip: Stay informed about the latest fintech developments by following industry news and attending conferences. The world of fintech is evolving rapidly, so it pays to keep your finger on the pulse!
Conclusion
Fintech is transforming the financial industry in ways we never thought possible. With digital banking, cryptocurrency, and AI-driven solutions, managing money has never been easier or more efficient.  As the fintech revolution continues to gain momentum, one thing is for sure: the future of finance is digital.
For more useful and free content, you can visit d-dat.com!