🎯 Introduction
Reddit, the "front page of the internet," is a platform that offers enormous opportunities for B2B marketing. With over 430 million monthly active users, you'd be crazy not to leverage this platform for your B2B business! 😲
But, diving into Reddit marketing isn't as straightforward as other platforms. No worries! We've got you covered with 10 powerful Reddit marketing tactics to boost your B2B game. Let's dive in! 🌊
🚀 1. Research and Identify Relevant Subreddits
Begin by researching subreddits (communities) that are relevant to your industry, niche, or target audience.
Look for subreddits with a sizable and active membership.
Don't forget to check the subreddit rules before engaging!
💡 Pro Tip: Use Reddit's search function to find subreddits related to your business or industry. For instance, if you offer SEO services, search for "SEO" to find related communities.
🤝 2. Engage and Build Relationships
Be an active participant in relevant subreddits.
Offer valuable insights, answer questions, and engage in meaningful conversations.
Avoid being overly promotional or spammy – Redditors can smell self-promotion from a mile away! 😷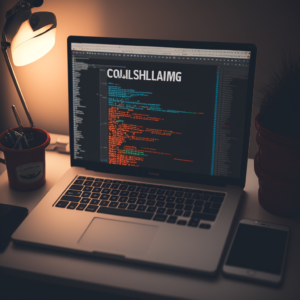 🚀 3. Leverage AMAs (Ask Me Anything) for Brand Exposure
Host an AMA in relevant subreddits to showcase your expertise.
Prepare for common questions and have insightful answers ready.
Promote your AMA on other platforms to drive more engagement.
🎯 4. Use Reddit Ads for Targeted Marketing
Utilize Reddit's ad platform to reach your target audience.
Experiment with different ad formats and targeting options.
Monitor ad performance and optimize for better results.
💥 5. Share Valuable Content and Resources
Share relevant, high-quality content that offers value to your target audience.
Mix it up with blog posts, infographics, videos, and more.
Encourage discussion and engagement by asking open-ended questions.
💡 Pro Tip: Don't forget to add relevant internal and external links to your content. For instance, you can link to our comprehensive guide on SEO strategies or an external resource on paid media.
👩‍💻 6. Monitor and Respond to Mentions
Set up alerts to monitor mentions of your brand or relevant keywords on Reddit.
Respond to positive and negative comments promptly and professionally.
Use this feedback to improve your products, services, or content.
🤖 7. Use Reddit Bots to Automate and Optimize
Employ Reddit bots to automate tasks like posting content or monitoring mentions.
Be cautious – overusing bots can lead to account suspension or negative reactions from the community.
😎 8. Analyze and Learn from Your Competitors
Keep an eye on your competitors' Reddit marketing strategies.
Analyze their successes and failures to adapt and improve your tactics.
Learn from their engagement and content to fine-tune your approach.
🧠 9. Tap into the Power of Reddit Analytics
Use Reddit's native analytics and third-party tools to track your marketing efforts.
Monitor key metrics like engagement, traffic, and conversions.
Continually optimize your strategies based on data-driven insights.
💡 Pro Tip: Don't shy away from using tools like Google Analytics to track your Reddit traffic and measure the impact of your marketing efforts.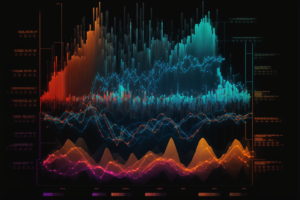 🏆 10. Showcase Your Success Stories and Testimonials
Share success stories and testimonials from satisfied clients.
Present case studies that demonstrate the effectiveness of your services.
Be transparent and authentic – Redditors appreciate honesty and openness.
🎉 Conclusion
Reddit marketing can be a goldmine for B2B businesses if done right. Remember to engage, offer value, and learn from your successes and failures. With these 10 powerful Reddit marketing tactics, you'll be well on your way to boosting your B2B game and driving success. 🚀
Ready to Level Up Your Digital Marketing?
Interested in learning more about how to improve your digital marketing efforts? Request a consultation with our expert team to explore SEO, paid media, and analytics services tailored to your needs. 🌟
📬 Stay in the Loop!
Don't miss out on the latest digital updates! Subscribe to our newsletter for industry insights, expert tips, and more. 💌
Remember, when publishing this post on WordPress CPM, copy and paste the text into the editor, and then format it with the appropriate headings, bullet points, and numbered lists. Add the relevant internal and external links, as well as the image with its alt text. Finally, fill in the focus keyword, SEO title, and SEO meta description fields using the Rank Math SEO plug-in.
Happy marketing! 🎉
Don't forget to visit d-dat.com for more quality and free content!