Quora, the popular question-and-answer platform, has become an essential marketing tool for businesses looking to establish authority, generate leads, and connect with their target audience. With millions of active users worldwide, Quora offers an invaluable opportunity to engage with potential customers and boost your brand's online presence. Ready to dive into Quora marketing? Let's explore the strategies and tips to make the most of this powerful platform.
 1. Create a Strong, Compelling Profile
Your Quora profile is your first impression on the platform, so make sure it's informative, engaging, and showcases your expertise.
 Tips for a great Quora profile:
Use a high-quality profile photo
Write a concise, keyword-rich bio that highlights your expertise
Add links to your website, social media profiles, and other relevant resources
 2. Find the Right Questions to Answer
Not all questions on Quora are created equal. Focus on answering questions that are relevant to your niche, have a good amount of followers, and offer potential for generating leads.
 How to find the right questions:
Use Quora's search feature with relevant keywords
Follow topics related to your industry or expertise
Identify popular questions with high engagement (upvotes, comments, etc.)
 3. Craft Thoughtful, Engaging Answers
The key to Quora marketing is providing valuable, insightful answers that showcase your expertise and resonate with your target audience.
Tips for writing great answers:
Be concise and clear, but don't skimp on details
Include relevant images, charts, or data to support your points
Break up your text with bullet points or numbered lists for readability
Include external links to reputable sources, your website, or blog posts for added credibility
Use emojis and a conversational tone to make your answers more engaging and human-like
 4. Leverage Quora Spaces for Added Exposure
Quora Spaces are topic-based communities where users can share content, ask questions, and engage in discussions. By joining and contributing to relevant Spaces, you can further boost your brand's authority and reach.
 Tips for using Quora Spaces:
Join Spaces related to your industry or expertise
Share your own content, as well as curated content from others
Engage with other members by commenting on and upvoting their posts
 5. Network and Collaborate with Other Quora Users
Building relationships with other Quora users, especially those in your industry, can lead to fruitful collaborations, increased visibility, and valuable insights.
 Networking tips:
Follow and engage with industry influencers and experts
Reach out to users who have asked questions you've answered to thank them or offer additional assistance
Collaborate with others to co-write answers or create content for Quora Spaces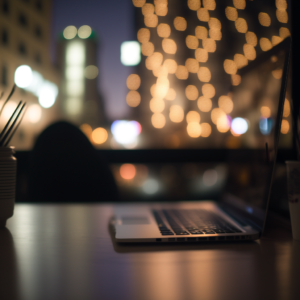 6. Monitor Your Results and Optimize Your Strategy
Track your Quora marketing efforts to determine what's working and what needs improvement. Use data to optimize your strategy for maximum impact.
 Key metrics to monitor:
Number of upvotes and comments on your answers
Profile views and follower growth
Website traffic and leads generated from Quora
 Tips for optimizing your Quora marketing strategy:
Identify your top-performing answers and analyze what made them successful
Experiment with different formats, topics, and writing styles to see what resonates best with your audience
Post consistently and at optimal times for maximum engagement
 7. Offer Value Beyond Quora
To generate leads and build lasting relationships with your audience, extend the value you provide beyond Quora.
 Ideas for providing additional value:
Create a blog post or downloadable resource related to a popular Quora answer
Invite readers to subscribe to your newsletter for more insights and updates
Offer a free consultation to help potential clients improve their digital marketing efforts
 Conclusion
Quora marketing is a powerful way to establish authority, generate leads, and engage with your target audience on a personal level. By crafting thoughtful, engaging answers, networking with fellow users, and leveraging the platform's features, you can make a significant impact on your brand's online presence.
Ready to take your Quora marketing to the next level? Request a consultation to improve your digital marketing, learn more digital updates, or subscribe to our newsletter.
Don't forget to visit d-dat.com for more quality and free content!