🔮 As the digital marketing landscape continues to evolve, marketers are increasingly relying on data-driven insights to stay ahead of the curve. One powerful way to harness this data is through predictive analytics, which uses historical data to make informed predictions about future trends and customer behavior. In this blog post, we will explore the rise of predictive analytics in digital marketing, outline the top strategies and tools, and share actionable tips to optimize your campaigns. Are you ready to unlock the potential of predictive analytics? Let's dive in! 🌊
Section 1: What is Predictive Analytics, and Why is it Important in Digital Marketing? 🧐
Predictive analytics is a powerful tool that uses advanced data analysis techniques, like machine learning and AI, to analyze historical data and identify patterns. These patterns can then be used to forecast future trends, allowing marketers to make more informed decisions and optimize their campaigns. In the competitive world of digital marketing, staying ahead of the curve is crucial, and predictive analytics offers a way to gain valuable insights into customer behavior and market trends.
Section 2: Top Strategies for Leveraging Predictive Analytics in Digital Marketing 🚀
Personalization and Customer Segmentation: Predictive analytics can help you better understand your customers and create personalized experiences tailored to their preferences. By analyzing past behavior, you can segment your audience into different groups based on their interests and target your marketing efforts accordingly.
Optimizing Campaign Performance: Predictive analytics enables you to forecast the performance of your marketing campaigns and make data-driven decisions to optimize your strategy. For example, you can identify which ads are likely to perform best and allocate your budget accordingly.
Content Optimization: Analyzing historical data can help you understand which types of content resonate most with your audience. This information can be used to create and optimize content that is more likely to engage and convert users.
Churn Prediction and Customer Retention: Predictive analytics can help you identify customers who are at risk of churning and take proactive steps to retain them, such as offering targeted incentives or improving customer support.
Demand Forecasting: By analyzing historical data and external factors, you can predict fluctuations in demand and adjust your marketing strategy accordingly.
Section 3: Must-Have Predictive Analytics Tools for Digital Marketers 🛠️
Google Analytics: Google Analytics offers a wealth of data that can be used to inform your predictive analytics strategy. Features like Google Analytics 4 Events and Regular Expressions make it easier than ever to track user behavior and gain valuable insights.
IBM Watson Analytics: This powerful tool uses AI and machine learning to analyze your data and provide actionable insights to help you make more informed marketing decisions.
Adobe Analytics: Adobe Analytics offers a suite of advanced analytics tools that can help you uncover insights into your customers' behavior and optimize your marketing strategy.
DataRobot: DataRobot is an automated machine learning platform that enables you to build predictive models and forecast trends without the need for in-depth data science knowledge.
Alteryx: Alteryx is a powerful analytics platform that allows you to integrate data from multiple sources and apply advanced analytics techniques to gain insights and inform your marketing strategy.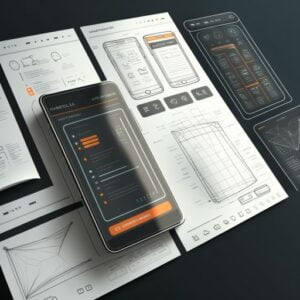 Section 4: Tips for Implementing Predictive Analytics in Your Digital Marketing Strategy 📝
Start by collecting and analyzing historical data: The foundation of any predictive analytics strategy is high-quality data. Ensure that you have access to comprehensive historical data from your marketing campaigns, website, and other digital channels.
Integrate data from multiple sources: To gain a holistic view of your customers and campaigns, it's crucial to integrate data from various sources, such as social media, CRM systems, and email marketing platforms.
Collaborate with data scientists or invest in user-friendly tools: To make the most of predictive analytics, it's essential to have the right expertise on your team or invest in tools that make advanced analytics techniques accessible to non-experts.
Test, learn, and iterate: Predictive analytics is an ongoing process. Continuously test and refine your models and strategies based on new data and insights, and be prepared to adapt your approach as the market evolves.
Be mindful of data privacy regulations: When collecting and analyzing customer data, always comply with data privacy regulations like GDPR and prioritize the protection of your customers' information.
FAQs:
What is the difference between predictive analytics and traditional analytics?
Predictive analytics uses historical data to make informed predictions about future trends and customer behavior, whereas traditional analytics focuses on analyzing past performance to understand what has already happened.
How can predictive analytics help improve ROI in digital marketing?
Predictive analytics can help optimize campaign performance, personalize customer experiences, and improve customer retention, leading to a higher return on investment (ROI) in digital marketing.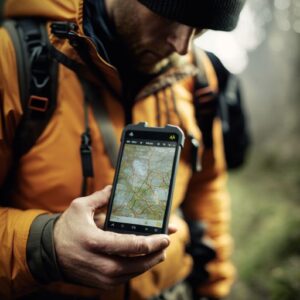 Is predictive analytics only for large businesses?
No, predictive analytics can be beneficial for businesses of all sizes. Many user-friendly tools and platforms make advanced analytics techniques accessible to smaller businesses and those with limited data science expertise.
Are there any limitations or challenges to using predictive analytics in digital marketing?
Some challenges include the need for high-quality data, integrating data from multiple sources, ensuring data privacy compliance, and having the right expertise or tools to analyze the data effectively. However, overcoming these challenges can lead to significant benefits in optimizing your digital marketing strategy.
Conclusion:
🎯 Predictive analytics is a game-changer in digital marketing, offering valuable insights to optimize campaigns and stay ahead of the competition. By leveraging the power of advanced analytics tools and implementing the strategies outlined in this post, you'll be well on your way to harnessing the full potential of predictive analytics in your digital marketing efforts.
📣 Want more digital marketing insights and updates? Subscribe to our newsletter or check out our other blog posts!
Don't forget to visit d-dat.com for more useful and quality blog posts!