Hey there, future YouTube leaderboard champ!  Are you looking to create a video ad campaign that not only captures the attention of your audience but also dominates the YouTube leaderboards? You've come to the right place! In this blog post, we'll dive deep into the world of YouTube leaderboards, and we'll share strategies and insights to help you create the ultimate video ad campaign.
Ready to make some waves? Let's get started!
What are YouTube leaderboards, and why should you care?
YouTube leaderboards are a Think with Google initiative that ranks the most popular video ads on the platform based on factors like view count, engagement, and user retention. Being on the leaderboard means your ad is performing exceptionally well and driving results for your brand.  Here's why it matters:
Increased brand visibility
Higher engagement rates
Boosted credibility and trust
Enhanced audience targeting
Improved ROI
For more insights on digital marketing success, don't forget to subscribe to our newsletter.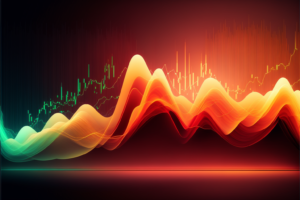 How can you create a video ad campaign that dominates YouTube leaderboards?
Ready to rock the YouTube leaderboards?  Here are some tips and tricks to make sure your video ad campaign is a smashing hit:
Tell a compelling story
Optimize for mobile
Use eye-catching visuals and dynamic animations
Leverage the power of influencer collaborations
Harness emotions to create a lasting impact
Keep it short and sweet
A/B test your ads for better performance
Use YouTube's TrueView ad format for better targeting
Analyze your ad performance and adjust your strategy accordingly
For a more in-depth look at these strategies, check out our guide on digital storytelling for sustainability. 
Pro Tip: Consider using Google Analytics 4 events and regular expressions to track your video ad performance and gather valuable insights to optimize your campaigns.
 How to measure the success of your video ad campaign
Tracking the performance of your video ad campaign is essential for optimizing your strategy and achieving better results. Here are some key metrics to track:
View count
Watch time
Engagement rate
Click-through rate (CTR)
Conversion rate
For more tips on optimizing your video ad campaigns, check out our blog post on mastering Google Ads SKAGs.
Q: How can I improve my YouTube video ad's CTR (Click-through rate)? A: To improve your video ad's CTR, ensure your ad is engaging, has a clear call-to-action, and is targeted to the right audience. A/B testing different creative elements can also help you identify which version of your ad performs better.
Q: How often are YouTube leaderboards updated? A: YouTube leaderboards are typically updated on a quarterly basis. However, it's crucial to monitor your video ad performance consistently to stay competitive and make necessary adjustments.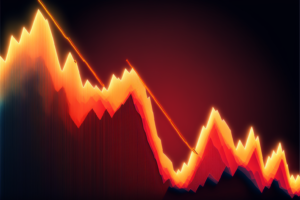 Q: Can I target specific demographics or interests with YouTube ads? A: Yes, YouTube's advertising platform allows you to target specific demographics, interests, and even user behavior to ensure your ads reach the most relevant audience.
Q: How much does advertising on YouTube cost? A: The cost of advertising on YouTube can vary depending on factors like targeting, ad format, and bidding strategy. It's important to set a budget that aligns with your marketing goals and allows for optimization over time.
 Conclusion
Mastering YouTube leaderboards and creating successful video ad campaigns require a combination of compelling storytelling, eye-catching visuals, data-driven strategies, and continuous optimization. By following the tips and best practices outlined in this blog post, you'll be well on your way to supercharging your video ad campaigns and achieving the visibility and results you desire. So, what are you waiting for? It's time to dominate the YouTube leaderboards and make your brand shine!
To stay updated with the latest digital marketing trends, strategies, and insights, subscribe to our newsletter. We'll provide you with the tools you need to supercharge your marketing game!
For more quality and free content, you can visit d-dat.com!