Embracing the Power of LinkedIn Ads
LinkedIn, the world's largest professional network, offers a unique opportunity for businesses to tap into a highly targeted audience. LinkedIn Ads can help you reach decision-makers, generate high-quality leads, and drive engagement like never before. In this blog post, we'll reveal the secrets of LinkedIn Ads and guide you through the process of creating winning campaigns that will boost your brand's reach and results. Let's dive in!
 1. Why Should You Choose LinkedIn Ads for Your Business?
LinkedIn Ads offer unmatched benefits for businesses, including:
Access to a professional audience
 Advanced targeting options
 High-quality leads and conversions
 Improved brand visibility and credibility
By leveraging LinkedIn Ads, your business can achieve unparalleled results in the B2B space and beyond.
Why LinkedIn Ads Are a Must-Have for Your Business
 2. How Can You Create a Winning LinkedIn Ad Campaign?
Follow these essential steps to create a successful LinkedIn Ad campaign:
 Define your campaign objectives
 Choose the right ad format
 Develop compelling ad creatives
 Set your targeting criteria
 Determine your budget and bidding strategy
 Test and optimize your campaigns
By adhering to these steps, you'll be on your way to creating LinkedIn Ad campaigns that deliver exceptional results.
🔗 The Ultimate Guide to Creating LinkedIn Ad Campaigns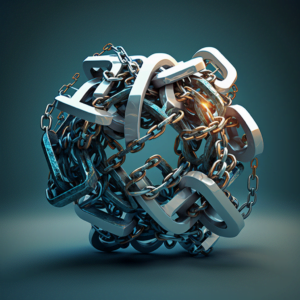 3. What Are the Best Practices for LinkedIn Ad Targeting?
Maximize your LinkedIn Ad targeting with these best practices:
Focus on high-value audience segments
 Leverage LinkedIn's powerful targeting options
 Use a mix of demographic, firmographic, and interest-based targeting
 Continuously refine your targeting strategy based on performance insights
By implementing these best practices, you'll ensure that your ads reach the right audience at the right time.
LinkedIn Ad Targeting Best Practices
 4. How Can LinkedIn Ads Boost Your SEO, Paid Media, and Analytics Services?
LinkedIn Ads can enhance your digital marketing strategy by:
 Driving high-quality website traffic
 Improving brand awareness and visibility
 Generating valuable leads for SEO, paid media, and analytics services
 Building a strong professional network
By integrating LinkedIn Ads into your digital marketing mix, you can effectively grow your business and expand your reach in the professional world.
Leveraging LinkedIn Ads for SEO, Paid Media, and Analytics Services
Pro Tip: Make sure to keep an eye on your LinkedIn Ad performance and adjust your campaigns based on the data you gather. Regular monitoring and optimization will ensure that you're always getting the best possible results from your ad spend.
 5. How Can You Optimize Your LinkedIn Ad Creatives for Maximum Impact?
To create high-performing LinkedIn Ad creatives, consider these tips:
 Craft attention-grabbing headlines and ad copy
 Use high-quality, relevant images or videos
 Showcase your unique selling points and value propositions
 Include clear and compelling calls-to-action
By following these tips, you'll create LinkedIn Ad creatives that engage and convert your target audience.
Creating Impactful LinkedIn Ad Creatives
 6. How Can You Measure the Success of Your LinkedIn Ad Campaigns?
To measure the success of your LinkedIn Ad campaigns, track these key performance indicators (KPIs):
 Impressions and reach
 Click-through rate (CTR)
 Cost per click (CPC) or cost per thousand impressions (CPM)
 Conversion rate and cost per conversion
 Return on ad spend (ROAS)
By monitoring these KPIs, you'll be able to evaluate the effectiveness of your LinkedIn Ad campaigns and make data-driven optimizations for continued success.
🔗 Measuring LinkedIn Ad Success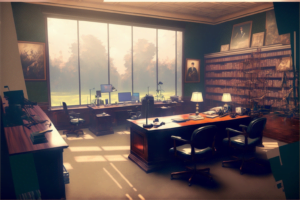 How much does it cost to advertise on LinkedIn?
LinkedIn Ads operate on a bidding system, and the cost depends on factors like your targeting criteria, competition, and ad placement. You can set your budget, and LinkedIn will suggest a bid range based on other advertisers targeting the same audience.
What are the different types of LinkedIn Ad formats?
LinkedIn offers various ad formats, including Sponsored Content, Sponsored InMail, Display Ads, Dynamic Ads, and Text Ads. Each format has its unique benefits and use cases, depending on your campaign objectives.
Can I target my ads to specific industries or job titles on LinkedIn?
Yes, LinkedIn offers advanced targeting options that allow you to target your ads based on various criteria, such as job titles, industries, company size, seniority, skills, and more.
How can I improve my LinkedIn Ad performance?
To improve your LinkedIn Ad performance, focus on refining your targeting strategy, creating compelling ad creatives, testing different ad formats and variations, and regularly analyzing and optimizing your campaigns based on performance data.
Now that you're armed with valuable insights and strategies for LinkedIn Ads, it's time to take action and supercharge your brand's reach, engagement, and conversions in the professional world. Remember, the key to LinkedIn Ads success is continuous learning, testing, and optimization. With persistence and dedication, you'll soon reap the rewards of your hard work and elevate your digital marketing game to new heights.
 Call to Action
Ready to unlock the full potential of LinkedIn Ads and take your brand to new heights? Don't miss out on the latest digital marketing updates and strategies! Subscribe to our newsletter or request a consultation to improve your digital marketing today!
Don't forget to visit d-dat.com for more quality and free content!