🌟 Introduction: Your Path to Digital Marketing Success 🚀
Selecting the perfect digital marketing agency can be a daunting task, but fear not! With the right approach and a sprinkle of humor 😜, you'll find the perfect match to help your brand soar to new heights. Here are 7 essential steps to guide you in selecting the best digital marketing agency for your business. Let's dive in!
🔍 Step 1: Define Your Goals and Objectives 🎯
Before you start your search, clearly outline your digital marketing goals and objectives. This will help you find an agency that aligns with your vision. Consider the following:
Increasing website traffic 📈
Boosting brand awareness 🌐
Generating leads and conversions 💰
💡 Pro Tip: Be as specific as possible! Instead of simply aiming for "more website traffic," set a target percentage increase.
🔧 Step 2: Evaluate Their Expertise and Services 🔎
Each digital marketing agency has its unique set of skills and services. Look for an agency that specializes in your target areas, such as: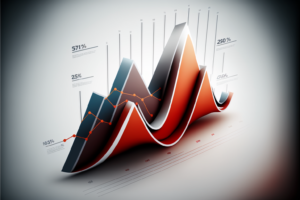 📚 Step 3: Check Their Portfolio and Case Studies 📖
A great way to gauge an agency's capabilities is by reviewing their portfolio and case studies. Look for examples of successful campaigns in your industry or with similar objectives. Pay attention to:
Creativity and innovation 🎨
Measurable results and success metrics 📏
Client testimonials and reviews 💬
🤝 Step 4: Assess Their Communication and Collaboration Skills 💬
Effective communication is the foundation of a successful partnership. When reaching out to agencies, pay attention to:
Responsiveness and availability 📞
Clarity and transparency 🌟
Willingness to collaborate and adapt to your needs 🤝
✅ Step 5: Request a Proposal and Pricing 💼
Once you've narrowed down your options, request proposals and pricing information. This will help you evaluate each agency's approach and determine if they can deliver the results you seek within your budget. Consider:
The scope of services offered 📋
The proposed strategy and tactics 🛠️
Pricing structure and flexibility 💰
💡 Pro Tip: Don't forget to inquire about any additional costs, such as ad spend or third-party tools, to avoid surprises later on.
🏆 Step 6: Compare and Contrast 🤔
Take your time to compare the proposals, portfolios, and client testimonials from your shortlisted agencies. Focus on finding the best fit for your goals, budget, and company culture. Ask yourself:
Which agency understands my objectives and target audience best? 🎯
Does their proposed strategy align with my vision and expectations? 🧩
Are their success metrics and KPIs relevant to my goals? 📊
🎉 Step 7: Make Your Decision and Celebrate! 🥳
After following these steps, you're ready to make an informed decision and select the perfect digital marketing agency. Once you've chosen your partner, it's time to celebrate and embark on an exciting new chapter for your brand! 🚀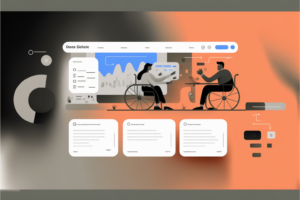 📞 Call to Action: Request a Consultation Today! 🌟
Ready to start your digital marketing journey? Request a consultation to improve your digital marketing and achieve your goals. Want more insights and updates? and stay ahead of the game! 📩
💡 Pro Tip: Keep the lines of communication open with your chosen agency to foster a strong, collaborative partnership. Regular check-ins, progress updates, and honest feedback will help ensure the success of your digital marketing efforts.
In summary, selecting the perfect digital marketing agency involves careful consideration of your objectives, thorough research, and thoughtful evaluation of each agency's expertise, services, and communication style. By following these steps, you'll be well on your way to building a successful partnership that elevates your brand and accelerates your growth. 🚀
Remember, the journey to digital success begins with the right partner. So take your time, do your homework, and trust your instincts. With a little patience and diligence, you'll find the agency that best suits your needs and propels your business to new heights. Good luck! 🍀
We hope this guide helps you find the ideal digital marketing agency to support your brand's growth and success. Remember, the key is to thoroughly research, evaluate, and communicate with potential agencies to ensure a strong, productive partnership. Happy searching! 🕵️‍♂️🔍
For more free and useful content, you can visit d-dat.com!