Engagement—this magic word can either make or break a brand's social media strategy. Instagram's brainchild, Threads, has been designed keeping this very fact in mind. The app aims to bring users closer to their inner circle, promoting more intimate, real-time interactions. In this article, we'll explore how you can tap into Threads and make it a tool of choice for bolstering your brand's engagement on Instagram. Buckle up and let's get started!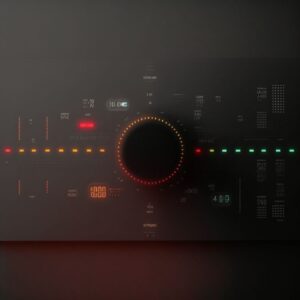 Unraveling Instagram Threads 🔍
A standalone messaging app, Instagram Threads, is designed to elevate the experience of interacting with your 'Close Friends' list on Instagram. Here's a brief on what the feature offers:
Camera-First Interface: Opening straight to the camera, Threads nudges you to share content on the go, promoting real-time sharing and engagement. 📸
Status Updates Your Way: Set automatic status updates or craft custom ones—Threads gives you a way to keep your followers updated with a more personal touch. 💬
An Inbox Just for Your Inner Circle: A dedicated inbox for your Close Friends ensures their messages don't get lost in the sea of DMs. 📬
Continuing Conversations: With Threads, you can easily pick up conversations from where you left off, keeping discussions fluid and effortless. 🧵
Strategizing With Threads for Engagement 🚀
How do you make the most out of Instagram Threads for your brand? Here are a few strategies:
Bank on Being Spontaneous: Use Threads to share casual, behind-the-scenes glimpses into your brand. Authenticity is the key to deeper connections and increased engagement. 🌟
Craft Engaging Status Updates: Be it automatic or custom status updates, keep them exciting and interesting. Every status can be a potential conversation starter. 🗨️
Personalization is Key: Threads' dedicated inbox gives you an exclusive channel for personalized communication. Send tailored offers or ask for feedback to up your engagement game. 💌
Pro Engagement Tips Using Threads 🎯
Selective Close Friends List: Build a list that includes your most responsive and interactive followers.
Consistency is Important: Regular updates help your brand remain fresh in your followers' minds. Consistency fosters constant engagement.
Encourage Interaction: Threads isn't just about broadcasting messages—it's about fostering conversations. Ask for opinions, respond to feedback, and encourage dialogue.
Closing Note: Threads- The Way Ahead 🏁
Embracing Instagram Threads is a step towards setting trends, not merely following them. With an increased focus on personal, meaningful interactions, brands that can skillfully navigate Threads will certainly lead the pack. Remember, engagement is about building relationships, and with Threads, these relationships are set to become more engaging and fruitful. Want to boost your digital marketing prowess? Subscribe to our newsletter or book a consultation today! 🚀
What exactly is Instagram Threads?
Instagram Threads is a standalone messaging app from Instagram. It's designed to facilitate more personal interactions with your 'Close Friends' list on Instagram, promoting real-time sharing and engagement. 🗨️
How can Threads help improve my brand's etngagement?
Threads opensup a unique pathway for sharing spontaneous, authentic content and having personal conversations with your most engaged followers. By keeping your audience involved and updated with your brand, Threads can significantly boost your engagement rates. 🎉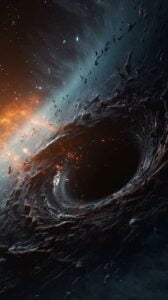 How can I effectively use the status update feature on Threads?
Status updates on Threads can be automated or custom. Create engaging and brand-relevant status updates to initiate conversations and reactions. Treat these statuses as conversation starters or ice-breakers. 🎯
Who should be included in my Close Friends list?
Your Close Friends list should ideally comprise your most responsive and interactive followers. This ensures your content reaches those who are most likely to engage, thereby boosting your overall interaction rates. 🎉
What should be the frequency of my posts on Threads?
Regular updates help keep your brand fresh in your audience's mind. However, always prioritize engaging and value-adding content over frequency to avoid spamming. Remember, quality always trumps quantity when it comes to boosting engagement. 💡
Don't forget to visit d-dat.com for more quality and useful blog posts!