🌟 Introduction: Get Ready for Google's Helpful Content Update
Are you prepared for Google's latest algorithm update? 🤔 The upcoming Helpful Content Update promises to shake things up for digital marketers, and you don't want to be left behind! In this epic guide, we'll break down 7 key insights you need to know to stay ahead of the curve and keep your brand/start-up's SEO game strong in 2023. So, buckle up and let's dive in! 😄
💡 Pro Tip: Stay informed about Google's algorithm updates to maintain a competitive edge in the ever-changing digital marketing landscape. 🚀
🔍 1. Understand the Core Intent: Helpful Content First
Google's Helpful Content Update aims to prioritize content that's genuinely helpful and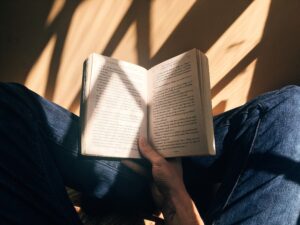 valuable to users. To succeed in this new environment, you must:
Focus on user intent: Understand your audience's needs and create content that addresses their pain points.
Prioritize quality over quantity: Invest in well-researched, in-depth content rather than churning out shallow articles.
Keep it engaging: Make your content enjoyable to read and easy to navigate by breaking it up with subheadings, bulletpoints, and numbered lists.
📚 2. E-A-T: Expertise, Authority, and Trustworthiness
The Helpful Content Update will likely reinforce the importance of E-A-T (Expertise, Authority, and Trustworthiness):
Demonstrate expertise: Showcase your brand/start-up's knowledge by covering niche topics in depth.
Build authority: Regularly publish well-researched, high-quality content to establish yourself as a thought leader in your industry.
Establish trustworthiness: Cite reputable sources and ensure your website has a strong technical foundation with excellent user experience.
🔧 3. Optimize for Featured Snippets and SERP Features
With the Helpful Content Update, securing a position in featured snippets and other SERP features becomes even more crucial:
Create concise, informative summaries: Craft compelling and informative content that directly answers users' questions.
Use structured data markup: Implement schema markup to help search engines understand and display your content effectively.
Optimize for voice search: Make your content conversational and easy to understand to cater to voice-activated searches.
💥 4. Diversify Your Content Formats
The Helpful Content Update may place more emphasis on a variety of content formats:
Create engaging videos: Produce high-quality video content to cater to users who prefer visual learning.
Develop interactive content: Use quizzes, polls, and calculators to keep users engaged and entertained.
Leverage visuals: Break up text-heavy content with relevant images, infographics, and other visual elements.
🌐 5. Emphasize Local SEO and Google My Business
With the Helpful Content Update, optimizing for local search and Google My Business (GMB) becomes even more essential:
Optimize your GMB listing: Ensure your listing is accurate, complete, and up-to-date.
Encourage customer reviews: Request reviews from satisfied customers to build trust and credibility in the eyes of both users and search engines.
Create location-specific content: Develop content tailored to your local audience and utilize geo-targeted keywords.
🔗 6. Strengthen Your Link-Building Strategy
The Helpful Content Update will likely reinforce the importance of a strong link-building strategy:
Create link-worthy content: Craft high-quality, unique, and engaging content that others will naturally want to link to.
Guest posting: Contribute valuable content to reputable websites in your niche to earn high-quality backlinks.
Leverage social media: Share your content on social platforms to generate buzz and increase the likelihood of earning backlinks.
🔄 7. Continuously Monitor and Optimize Your Content
To stay ahead of the Helpful Content Update, you need to continuously monitor and optimize your content:
Use analytics: Regularly analyze your website's performance to identify areas for improvement.
Update outdated content: Refresh older content with new information, insights, and best practices.
A/B testing: Experiment with different headlines, images, and formatting to determine what resonates best with your audience.
💡 Conclusion: Adapt and Thrive with Google's Helpful Content Update
As Google continues to prioritize helpful, valuable content, digital marketers must adapt to stay competitive. By following these 7 key insights, you'll be well-prepared for the Helpful Content Update and ready to maintain your brand/start-up's SEO success in 2023. Remember, if you need help navigating the world of SEO, our team at d-dat.com offers a free audit for your website! 🚀
Need more assistance or guidance with your digital marketing strategy? Don't hesitate to reach out to our experts at d-dat.com. We're here to help! 😊