🔎 Introduction: Growth Hacking Unlocked 🔓
Hey there, future unicorn! 🦄 If you're a startup looking to skyrocket your growth, you've come to the right place! Growth hacking is all about accelerating your startup's growth through innovative marketing techniques, creativity, and data-driven decisions. So buckle up, and let's explore the world of growth hacking for startups! 🚀
1️⃣ What is Growth Hacking? 🌱
Growth hacking is a blend of marketing, data analysis, and product development strategies aimed at rapidly scaling a business. It focuses on low-cost, innovative tactics that drive user acquisition, engagement, and retention. Growth hackers are always on the lookout for creative ways to optimize their strategies and achieve exponential growth. 📈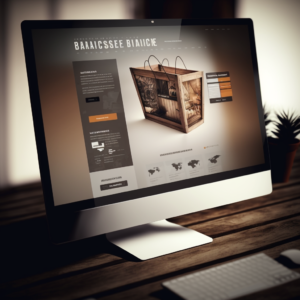 2️⃣ The Importance of Growth Hacking for Startups 🚀
Limited resources: Startups often have tight budgets and small teams, so growth hacking helps them maximize results with minimal resources. 💰
Fast results: With growth hacking, startups can quickly test, iterate, and refine their strategies, enabling them to scale rapidly. ⏱️
Competitive edge: Innovative marketing techniques can help startups stand out from the competition and attract more users. 🌟
Data-driven decisions: Growth hacking is all about using data to inform decisions, ensuring that startups are making the most effective choices. 🧠
3️⃣ Top 10 Growth Hacking Strategies for Startups 🏆
Referral programs: Encourage users to invite their friends by offering incentives like discounts or freebies. Dropbox, for example, used referrals to grow their user base from 100,000 to 4 million in just 15 months! 😱
Viral content: Create shareable content that resonates with your audience and encourages them to spread the word. Think quizzes, memes, and infographics. 🤳
Influencer partnerships: Collaborate with influencers who share your target audience to reach new users and build credibility. 🤝
Retargeting campaigns: Re-engage users who have shown interest in your product but haven't converted yet by showing them targeted ads. 🎯
SEO optimization: Improve your website's visibility on search engines by optimizing content, keywords, and technical aspects. 🕵️
Email marketing: Build and nurture relationships with your subscribers through personalized emails that drive conversions. 💌
A/B testing: Continuously test different elements of your marketing campaigns to optimize performance and maximize results. 🧪
Freemium model: Offer a free version of your product with limited features, encouraging users to upgrade for more functionality. 💸
Social media engagement: Interact with your target audience on social media platforms, share valuable content, and encourage user-generated content. 🗣️
 Content marketing: Produce high-quality, informative, and engaging content that attracts and retains users while building your brand's authority. ✍️
Pro Tip: 💡 Always keep an eye on your competitors and stay updated with industry trends to uncover new growth hacking opportunities!
4️⃣ Measuring Your Growth Hacking Success 📊
To evaluate the success of your growth hacking strategies, you'll need to define and track key performance indicators (KPIs) relevant to your objectives. Some common KPIs include:
User acquisition: The number of new users gained through your growth hacking efforts.
Conversion rate: The percentage of users who complete a desired action, such as making a purchase or signing up for a newsletter.
Retention rate: The percentage of users who continue to engage with your product over time.
Customer lifetime value (CLTV): The total revenue generated by a user throughout their relationship with your business.
Return on investment (ROI): The profit generated from your growth hacking strategies compared to the cost of implementing them.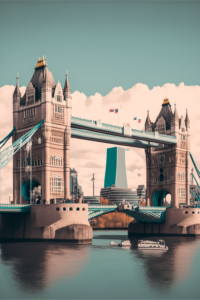 5️⃣ Request a Consultation to Improve Your Digital Marketing 📞
Ready to take your startup's growth to the next level? Request a consultation with our team of growth hacking experts to learn how you can accelerate growth with innovative marketing techniques tailored to your unique needs. 🌟
📩 Do you want to stay updated on the latest growth hacking techniques and tips? Subscribe to our newsletter and never miss an insight! 💌
Conclusion: Unleash Your Startup's Growth Potential 🚀
Growth hacking is a powerful tool for startups looking to rapidly scale their businesses. By leveraging innovative marketing techniques, data-driven decision-making, and a relentless focus on optimization, you can accelerate growth and outpace your competition. So go ahead, unlock your startup's growth potential, and watch your business soar to new heights! 🌟
Remember, the sky's the limit when it comes to growth hacking for startups. Request a consultation with our team today, and let's achieve greatness together! 🚀🌟
For more free and useful content, you can visit d-dat.com!