Why Google News Optimization Matters
In today's fast-paced digital world, staying ahead of the game is critical for businesses and publishers alike. One way to ensure your content gets the attention it deserves is through Google News Optimization. This powerful strategy can drive more traffic to your site and increase your content's visibility, making it a must-have for anyone looking to make a splash in the online world.
But how exactly do you optimize for Google News? In this comprehensive guide, we'll break down everything you need to know about Google News Optimization, from understanding its importance to implementing actionable steps that will boost your content's performance. So, let's dive in!
 What is Google News Optimization and Why is it Important?
Google News Optimization (GNO) is the process of optimizing your content to improve its visibility within Google News, a news aggregator that gathers and displays news articles from various sources. By optimizing your content for this platform, you can:
Increase your content's visibility
Drive more traffic to your site
Enhance your brand's credibility
Attract a broader audience
In short, Google News Optimization is essential for staying competitive in today's digital landscape. So, let's explore how you can optimize your content for success!
 Understanding Google News Inclusion Criteria
Before diving into optimization strategies, it's crucial to understand the requirements for inclusion in Google News. These criteria ensure that only high-quality, credible, and relevant content makes it onto the platform. Some of the main factors Google considers include:
Content quality
Site credibility
Technical requirements
Site structure
By ensuring your content meets these criteria, you'll be one step closer to achieving Google News Optimization success.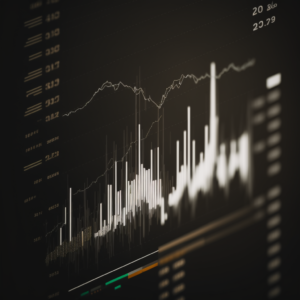 The Ultimate Guide to Google News Optimization
Now that you understand the importance of GNO and the criteria for inclusion, it's time to dive into actionable strategies that will take your content to the next level!
Create High-Quality, Newsworthy Content 
The first step in optimizing your content for Google News is to create high-quality, newsworthy articles that are relevant to your audience. This includes:
Writing in-depth, well-researched pieces
Covering current events and trending topics
Providing unique perspectives and insights
Optimize Your Article Headlines and URLs 
Catchy, keyword-rich headlines and URLs are essential for Google News Optimization. Be sure to:
Include relevant keywords in your headlines and URLs
Keep headlines between 65 and 70 characters for optimal visibility
Use descriptive, human-readable URLs
Leverage Schema Markup and Rich Snippets 
Schema markup and rich snippets help Google understand your content better, improving your chances of ranking within Google News. Implement the following:
Use schema.org markup for articles, news articles, and live blogs
Add rich snippets, such as publication dates, author names, and images, to your content
Utilize Google News-Specific Tags and XML Sitemap 
Implementing Google News-specific tags and an XML sitemap can enhance your content's visibility on the platform:
Use the <meta name="news_keywords" content="keyword1, keyword2″> tag to inform Google News about the main keywords of your article
Create a separate Google News XML sitemap to make it easier for Google to crawl and index your news content
Optimize for Mobile and Page Speed 
With the majority of users accessing news on mobile devices, optimizing your content for mobile and improving page speed is essential:
Implement responsive web design to ensure a smooth user experience across all devices
Compress images and minimize HTTP requests to improve page load times
Monitor Your Performance and Adjust Your Strategy 
Regularly analyzing your Google News performance and making necessary adjustments is crucial for ongoing success:
Use Google News Publisher Center to track your content's performance
Identify areas for improvement and adjust your strategy accordingly
Pro Tip: Engage with your audience through social media and email marketing to increase your content's visibility and drive more traffic. Don't forget to encourage your readers to share your articles on their social networks!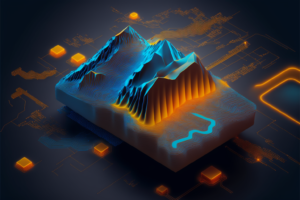 Q1: How long does it take for my content to appear in Google News?
A: If your site is accepted into the Google News program, it may take anywhere from a few minutes to a few hours for your content to appear in Google News search results. This depends on Google's indexing and crawling processes.
Q2: Can I submit a single article for inclusion in Google News?
A: Google News is designed to feature content from news websites and blogs that regularly publish news articles. As such, submitting a single article for inclusion is not possible. You'll need to apply for your entire site to be considered.
Q3: Is there a limit to the number of articles I can submit to Google News?
A: There is no specific limit to the number of articles you can submit to Google News. However, it's essential to prioritize quality over quantity when creating content to increase your chances of ranking on the platform.
Q4: Can I use paid advertisements on my news articles?
A: Yes, you can use paid advertisements on your news articles. However, make sure that your ads do not interfere with the user experience and adhere to Google's ad policies.
 Ready to Boost Your Content Visibility with Google News Optimization?
By implementing the strategies outlined in this guide, you'll be well on your way to optimizing your content for Google News and driving more traffic to your site. If you're looking to take your digital marketing efforts to the next level, request a consultation to improve your digital marketing strategy today!
Stay ahead of the curve and never miss another digital update. Subscribe to our newsletter for the latest tips, insights, and strategies in the world of digital marketing!
Don't forget to share this article with your network and join the conversation on social media! Together, we can conquer the world of digital marketing and make an impact on the online landscape.
Remember, the key to success in Google News Optimization lies in creating high-quality, newsworthy content that resonates with your audience. With dedication, persistence, and a data-driven approach, you'll see your content rise in visibility and traffic, ultimately helping you achieve your digital marketing goals.
Now go out there, put these strategies into action, and watch your content thrive in the world of Google News!