🏥 Digital Marketing for the Healthcare Industry: Navigating Challenges and Opportunities 🚀
The healthcare industry is evolving rapidly, and digital marketing has become an essential component of its growth. However, the industry faces unique challenges and opportunities that can make or break a successful marketing strategy. In this comprehensive guide, we'll explore the ins and outs of digital marketing for the healthcare industry and provide actionable tips to help you succeed. 🎯
🚧 1. Understanding the Unique Challenges of Healthcare Marketing
The healthcare industry faces several unique challenges that can impact the effectiveness of digital marketing strategies. Here are some key issues to consider:
Strict regulations and compliance requirements (e.g., HIPAA) 📋
Privacy concerns surrounding patient data 🛡️
Navigating complex decision-making processes 💼
Maintaining trust and credibility with patients and providers 🤝
Adapting to the rapidly changing healthcare landscape 🔄
💡 Pro tip: Familiarize yourself with industry regulations and best practices to ensure your digital marketing efforts are compliant and effective. 📚
🌟 2. Seizing the Opportunities in Healthcare Digital Marketing
Despite the challenges, there are numerous opportunities to make an impact with digital marketing in the healthcare industry. Here are some areas to explore:
Content marketing to educate and engage patients and providers 📝
Social media marketing for increased brand visibility and patient interaction 📱
Search engine optimization (SEO) to improve organic search visibility 🔍
Pay-per-click (PPC) advertising for targeted lead generation 💰
Email marketing for personalized patient communication 📧
💡 Pro tip: Always keep the needs and preferences of your target audience in mind when developing and executing your digital marketing strategy. 🎯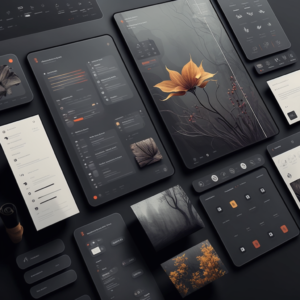 🔬 3. Developing a Comprehensive Healthcare Digital Marketing Strategy
To succeed in healthcare digital marketing, you need a well-rounded strategy that takes into account industry challenges and opportunities. Consider the following steps:
Set clear goals and objectives for your marketing efforts 🎯
Define your target audience and develop buyer personas 🧑‍⚕️
Create high-quality, informative content tailored to your audience's needs 📚
Optimize your website for search engines and user experience (UX) 🌐
Utilize social media, PPC advertising, and email marketing to reach and engage your audience 📈
🔎 4. Measuring Success: Healthcare Digital Marketing KPIs
To evaluate the effectiveness of your healthcare digital marketing strategy, it's crucial to track key performance indicators (KPIs). Here are some KPIs to consider:
Website traffic and user engagement metrics 📊
Conversion rates and lead generation 🚀
Social media engagement and follower growth 📱
SEO rankings and organic search visibility 🔍
Email open rates, click-through rates, and subscriber growth 📧
💡 Pro tip: Use analytics tools like Google Analytics, Moz, and HubSpot to monitor and analyze your KPIs. 📈
🌐 5. Navigating the Healthcare Marketing Landscape: Top Channels and Tactics
To optimize your healthcare digital marketing strategy, it's essential to leverage the most effective channels and tactics. Here are some top options:
Content Marketing: Develop informative, engaging content to educate patients and providers on healthcare topics, industry news, and your services. 📚

Blog posts
Whitepapers
eBooks
Webinars
Videos

Social Media Marketing: Engage with your audience and share valuable content on popular social media platforms. 📱

Facebook
Twitter
LinkedIn
Instagram
YouTube

Search Engine Optimization (SEO): Optimize your website and content for search engines to improve organic visibility and drive targeted traffic. 🔍

On-page SEO
Off-page SEO
Technical SEO
Local SEO

Pay-Per-Click (PPC) Advertising: Use targeted advertising to reach potential patients and healthcare providers who are actively searching for your services. 💰

Google Ads
Bing Ads
Social media advertising
Display advertising
Retargeting campaigns

Email Marketing: Send personalized emails to nurture leads, engage with patients, and keep them informed about your services and the healthcare industry. 📧

Newsletters
Drip campaigns
Promotional emails
Transactional emails
Re-engagement campaigns
💡 Pro tip: Analyze your target audience's preferences and behaviors to determine the best channels and tactics for your healthcare digital marketing strategy. 🎯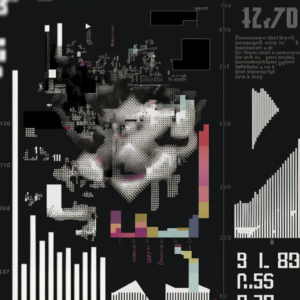 📈 6. Adapting to the Changing Healthcare Landscape
The healthcare industry is constantly evolving, and it's essential to adapt your digital marketing strategy accordingly. Keep these tips in mind:
Stay informed on industry trends, news, and regulations 🌐
Continuously analyze and optimize your marketing efforts based on data and feedback 📊
Test new marketing channels and tactics to reach your audience more effectively 🚀
Foster a culture of innovation and adaptability within your organization 💡
Collaborate with industry experts and thought leaders to stay ahead of the curve 🤝
📣 Call to Action: Ready to Improve Your Healthcare Digital Marketing Strategy?
If you're eager to elevate your healthcare digital marketing efforts, now is the time to take action. Request a consultation to improve your digital marketing, learn more about digital updates, or subscribe to our newsletter for the latest insights and tips. Together, we can navigate the challenges and opportunities in the healthcare industry and achieve remarkable results. 🚀
Don't forget to visit d-dat.com for more quality and free content!