Are you a brand or start-up looking for a reliable PPC agency to manage your campaigns, boost ROI, and drive growth? Finding the perfect partner can be challenging. However, with this ultimate guide, you'll learn the essential factors to consider when choosing a PPC agency. Plus, discover our FAQs section to answer your burning questions. 🤔💡
📊 Experience and Industry Knowledge
A PPC agency's experience and industry knowledge should be at the top of your list when evaluating potential partners. Consider the following aspects:
Years of experience: A well-established agency with a track record of success will likely have the expertise to deliver results.
Industry-specific knowledge: It's important to work with a team that understands your market and can create tailored campaigns.
Client testimonials and case studies: Look for reviews and examples of past work to gauge the agency's performance.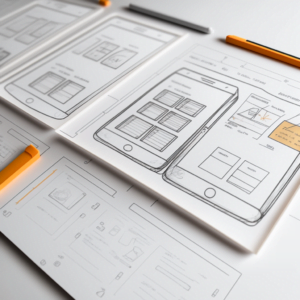 💼 Agency Size and Team Structure
An agency's size and team structure can impact its ability to meet your needs. Keep these points in mind:
Large vs. small agencies: Large agencies may have more resources, while smaller agencies could offer a more personalized approach.
Dedicated account manager: Make sure the agency provides a single point of contact for efficient communication.
In-house vs. outsourced team: In-house teams may offer better communication and control over campaigns, while outsourced teams could provide cost savings.
💻 Technology and Tools
Effective PPC management requires a robust set of tools and technologies. Look for agencies that use:
Bid management tools: These help optimize bids and improve campaign performance.
Analytics and reporting: Comprehensive reporting is essential to understand campaign effectiveness and make data-driven decisions.
Integration capabilities: The agency should be able to integrate with your existing tools and platforms for seamless collaboration.
🌐 Service Offerings
An agency's range of services can significantly impact your campaign's success. Consider agencies that offer:
Comprehensive PPC management: This includes campaign creation, optimization, and reporting.
Additional services: Agencies that offer SEO, content marketing, and analytics services can provide more comprehensive digital marketing solutions. Check out our guide on leveraging UTM parameters for tracking campaign performance.
Customized solutions: The agency should tailor its services to meet your specific needs and goals.
💰 Pricing and Contract Terms
Pricing and contract terms are crucial when choosing a PPC agency. Consider the following:
Transparent pricing: Look for agencies that provide clear pricing structures and avoid hidden fees.
Flexible contracts: Short-term contracts with an option to extend or renegotiate can provide more flexibility.
Performance-based pricing: Some agencies offer performance-based pricing models, aligning their success with yours.
📈 Reporting and Communication
Effective communication and reporting are essential for successful PPC management. Seek out agencies that:
Provide regular updates: Regular updates on campaign performance and optimization efforts help maintain transparency.
Offer clear reporting: Detailed, easy-to-understand reports are crucial to track progress and make data-driven decisions.
Encourage open communication: The agency should be responsive and open to your feedback and questions.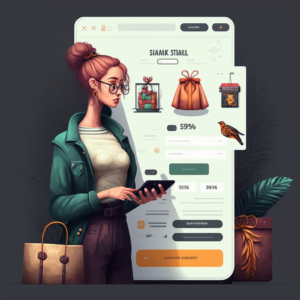 ✅ Certifications and Partnerships
Certifications and partnerships can showcase an agency's expertise and credibility.
Look for PPC agencies that:
Have Google Ads certifications: Agencies with certified team members demonstrate their proficiency in managing Google Ads campaigns.
Are Google Partners: This status indicates that the agency meets Google's performance and spend requirements.
Hold certifications in other ad platforms: Certifications in platforms like Bing Ads, Facebook Ads, and LinkedIn Ads can show the agency's expertise in managing multi-channel campaigns.
🔍 Transparency and Ethical Practices
An ethical and transparent PPC agency is vital for building trust and long-term relationships. Consider agencies that:
Share their optimization techniques: The agency should openly discuss their methods to ensure they align with your brand's values.
Follow industry best practices: Agencies that adhere to best practices are less likely to engage in unethical tactics that could damage your brand's reputation.
Maintain transparent communication: Open, honest communication fosters a positive working relationship.
📝 FAQs
How long does it take to see results from PPC campaigns?
Results can vary depending on the industry, competition, and campaign strategy. However, you may see initial results within a few weeks, with more significant improvements over several months.
Should I manage my PPC campaigns in-house or outsource to an agency?
Outsourcing to a PPC agency can offer several benefits, including expert knowledge, access to advanced tools, and the ability to focus on other aspects of your business. However, in-house management can provide more control and potentially lower costs.
What is the average cost of hiring a PPC agency?
PPC agency pricing can vary widely depending on the agency's size, experience, and services offered. Monthly fees can range from a few hundred dollars to several thousand dollars.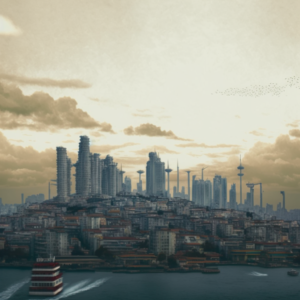 How often should I communicate with my PPC agency?
Regular communication is essential for successful PPC management. Aim to touch base with your agency at least once a week to discuss campaign performance, optimization efforts, and any questions or concerns.
How do I evaluate the performance of a PPC agency?
To evaluate a PPC agency's performance, consider the following key performance indicators (KPIs): return on ad spend (ROAS), cost per acquisition (CPA), conversion rate, click-through rate (CTR), and quality score. Regularly review campaign reports and monitor the agency's ability to optimize and improve these metrics over time.
🚀 Conclusion
Choosing the right PPC agency is a critical decision for your brand or start-up. By considering factors like experience, team structure, technology, service offerings, pricing, communication, certifications, and transparency, you'll be well on your way to finding the perfect partner to manage your campaigns, boost ROI, and drive growth. Don't forget to subscribe to our newsletter for more digital updates and insights! 💌
Don't forget to visit d-dat.com for more quality and fun blog posts!