The Quest for the Ultimate PPC Agency Begins
So, you work for a brand or start-up, and you've decided to seek the help of a PPC agency. Good for you! But wait, there's a small catch: choosing the right one can feel like searching for a needle in a haystack. Fear not, fellow digital marketing enthusiasts! We've got your back with this hilariously honest guide to finding the perfect PPC agency for your needs. Buckle up and enjoy the ride! 🎢
Know Thyself – Define Your Goals and Expectations
Before embarking on your PPC agency quest, you need to have a clear understanding of what you want to achieve. Consider the following questions:
What are your short-term and long-term PPC goals?
What is your target audience, and how do they behave online?
What is your monthly budget for PPC advertising?
Pro Tip: Write down your answers and use them as a reference during your search for the perfect PPC agency.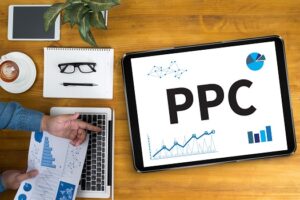 The Five Commandments of PPC Agency Selection
To help you make the right choice, we've narrowed down the process into five hilarious yet essential commandments:
Thou Shalt Check Their Credentials : Look for certifications and partnerships, such as Google Ads or Microsoft Advertising, to ensure the agency's expertise is legit.
Thou Shalt Stalk Their Online Presence : Analyze their website, social media, and online reviews to get a feel for their reputation and professionalism.
Thou Shalt Grasp Their Strategy : Make sure they can create customized strategies and understand your industry, target audience, and goals.
Thou Shalt Demand Transparency : The agency should provide regular, easy-to-understand reports and maintain open lines of communication.
Thou Shalt Consider Long-Term Compatibility : Are they the kind of people you can see yourself working with for the long haul? Trust your gut!
 The Interview – Questions to Ask Your Potential PPC Agency
Put your detective hat on and ask the following questions when interviewing potential PPC agencies:
How do you approach keyword research?
Can you share any case studies or success stories?
How do you manage and optimize bids?
How do you handle ad copy and creatives?
What is your approach to A/B testing and landing page optimization?
Pro Tip: Use their answers to gauge their expertise and decide if they align with your brand's values and goals.
The Final Countdown – Making Your Decision
You've done your homework, stalked their online presence, and grilled them with questions. Now it's time
for the final countdown – making your decision. Follow these steps to help you choose the perfect PPC agency:
Compare Your Options : Create a comparison chart or spreadsheet to compare the pros and cons of each agency you've considered. Don't forget to include pricing, expertise, and overall compatibility.
Seek Recommendations : Reach out to your network and ask for recommendations. Sometimes, firsthand experiences can provide valuable insights into an agency's performance and work ethic.
Trust Your Instincts : After you've gathered all the data, trust your gut feeling. If something feels off or too good to be true, it probably is.
Pro Tip : Take your time when making a decision. It's essential to feel confident in your choice to ensure a successful, long-term partnership.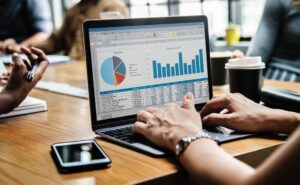 And They Lived Happily Ever After…Or Did They?
Congratulations! You've successfully chosen your PPC agency. But wait, the journey doesn't end here. To ensure a fruitful partnership, keep the following points in mind:
Maintain Open Communication: Establish regular check-ins and updates to stay informed about your campaign's progress and performance.
Set Realistic Expectations : Understand that PPC success won't happen overnight. Be patient and allow your agency time to optimize and improve your campaigns.
Provide Feedback and Collaboration : Share your thoughts, ideas, and concerns with your agency. A collaborative approach can lead to better results.
Pro Tip : Don't forget that you can always revisit your decision and change agencies if you're not satisfied with the results.
Conclusion: The End of Your Hilarious PPC Agency Quest
By following this guide, you're now well-equipped to choose the perfect PPC agency for your brand or start-up. Remember to define your goals, follow the five commandments, ask the right questions, and make a well-informed decision. And remember, if you need help optimizing your website, don't hesitate to request a free audit at d-dat.com.