In the world of B2B marketing, lead generation is critical to drive sales and grow your business. Generating high-quality leads ensures a steady flow of prospects into your sales funnel, ultimately leading to more conversions and increased revenue. In this post, we'll explore 9 powerful B2B lead generation tactics to supercharge your sales funnel and achieve your business goals.
Content Marketing: Educate and Engage Your Target Audience
High-quality, informative content is the backbone of B2B lead generation:
Create in-depth blog posts, whitepapers, and case studies to showcase your expertise and provide value
Leverage high-quality, engaging, and Google-friendly articles to attract organic traffic
Promote gated content like ebooks, webinars, and reports to capture lead information
️Email Marketing: Nurturing Leads and Building Relationships
Email marketing remains an effective B2B lead generation strategy:
Segment your email list to deliver personalized content and offers
Develop a lead nurturing campaign to guide prospects through the sales funnel
A/B test subject lines, content, and CTAs to optimize open and click-through rates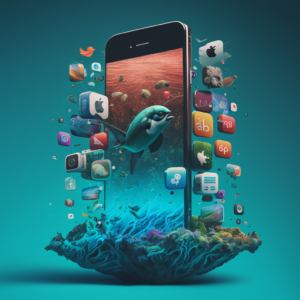 Social Media Marketing: Expand Your Reach and Influence
Harness the power of social media platforms to generate B2B leads:
Identify and engage with your target audience on LinkedIn, Twitter, and Facebook
Share valuable content, industry news, and company updates to build credibility
Use LinkedIn Sales Navigator to discover new prospects and develop targeted outreach strategies
Search Engine Optimization (SEO): Boost Your Online Visibility
Rank higher in search results and attract more organic traffic:
Perform keyword research to identify high-search volume keywords relevant to your industry
Optimize your website's on-page and technical SEO for improved search engine rankings
Earn backlinks from reputable sources to boost your domain authority and credibility
Pay-Per-Click (PPC) Advertising: Target High-Intent Prospects
Invest in PPC advertising to reach potential customers actively searching for your products or services:
Create targeted Google Ads campaigns to capture high-intent prospects
Utilize paid media strategies to maximize ROI and ad spend efficiency
Retarget website visitors with display ads to keep your brand top-of-mind and encourage conversions
Webinars and Virtual Events: Engage Your Audience and Capture Leads
Host webinars and virtual events to connect with your target audience and capture leads:
Develop informative and engaging presentations to address industry pain points and showcase your expertise
Promote your events through email, social media, and content marketing to drive registrations
Offer post-event resources and follow-ups to nurture attendees and turn them into leads
Landing Pages: Convert Visitors into Leads
Optimize your landing pages to capture visitor information and generate leads:
Design clear, concise, and visually appealing landing pages to showcase your offers
Use persuasive CTAs like "Request a consultation to improve your digital marketing" or "subscribe to our newsletter" to encourage conversions
A/B test different landing page elements to improve conversion rates
 Referral Programs and Partnerships: Leverage Word-of-Mouth Marketing
Encourage referrals and form strategic partnerships to generate B2B leads
Establish a referral program to incentivize your existing clients to refer new business
Collaborate with complementary businesses to co-host webinars, create content, or share leads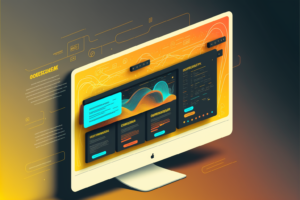 Content Marketing: Educate, Inform, and Attract Leads
Create and share valuable content to engage your audience and generate leads:
Produce high-quality, informative, and engaging content that addresses industry challenges and pain points
Utilize various content formats, such as blog posts, whitepapers, case studies, and videos, to cater to different preferences
Promote your content through SEO, social media, and email marketing to reach a wider audience
Influencer Marketing: Leverage Industry Experts to Boost Your Brand
Partner with industry influencers to expand your reach and build credibility:
Identify and collaborate with respected experts in your niche to create content or promote your products/services
Leverage influencer endorsements to build trust and credibility among your target audience
Engage with influencers on social media to amplify your brand message and generate leads  Pro Tip: Combine and integrate different lead generation strategies to maximize your results. A multi-channel approach can help you reach a broader audience and create multiple touchpoints with potential leads.
Conclusion
B2B lead generation is crucial for business growth, and by implementing a variety of creative and effective strategies, you can successfully attract, engage, and convert high-quality leads. Remember to stay up-to-date with industry trends and continuously test and optimize your tactics to maintain a competitive edge. Ready to take your digital marketing efforts to the next level? Request a consultation with our expert team today!
For more free and useful content, you can visit d-dat.com!