Amazon Ads: Boost Your Sales with These Proven Strategies! 🚀
Are you looking to make a splash in the world of Amazon Advertising? Look no further! In this comprehensive guide, we'll dive into the ins and outs of Amazon Ads and how to supercharge your sales using proven strategies. Buckle up and let's get started!
🧐 What are Amazon Ads?
Amazon Ads is an advertising platform that allows sellers and vendors to promote their products on Amazon and its partner sites. With millions of customers browsing Amazon every day, advertising on the platform can help your products stand out and reach a wider audience. It's like waving a giant neon sign that says, "Hey, look at me!"
🎨 Types of Amazon Ads
Sponsored Products
Keyword-targeted ads that promote individual products and appear within search results and product detail pages.
Great for increasing visibility and driving sales for specific items.
Sponsored Brands
Keyword-targeted ads that showcase your brand and a selection of products.
Ideal for brand awareness and promoting multiple products at once.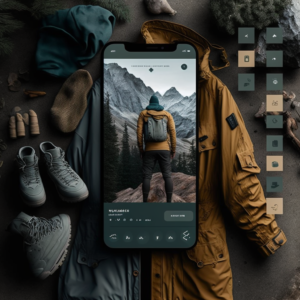 Sponsored Display
Audience-targeted ads that appear on and off Amazon, reaching customers throughout their shopping journey.
Perfect for retargeting and attracting new customers based on their interests.
Amazon Stores
Custom-branded shopping destinations that allow you to showcase your product catalog and brand story.
Excellent for creating an immersive, on-brand shopping experience for your customers.
🏆 Benefits of Amazon Ads
📈 Boost Sales and Revenue
Drive more traffic to your product listings and increase your conversion rate.
🎯 Reach Highly Engaged Shoppers
Target customers who are actively searching for products like yours on Amazon.
💼 Build Brand Awareness
Gain exposure for your brand and create a lasting impression on potential customers.
📊 Measure and Optimize Performance
Track your advertising results and make data-driven decisions to improve your campaigns.
🌐 Global Reach
Tap into Amazon's massive customer base and expand your business across international markets.
📚 Amazon Advertising Best Practices
🗝️ Choose the Right Keywords
Research high-traffic, relevant keywords to target in your campaigns.
Pro tip: Use SEO services to identify the most effective keywords for your products.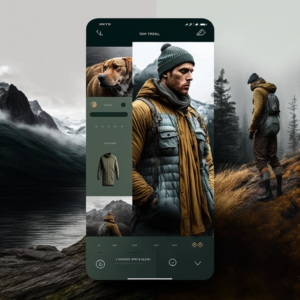 💰 Set a Competitive Budget
Allocate an appropriate budget to ensure your ads get enough exposure and stay competitive.
Pro tip: Start with a smaller budget and gradually increase it based on performance.
🖼️ Use High-Quality Images
Showcase your products with professional, eye-catching images that highlight their features and benefits.
Pro tip: Follow Amazon's image guidelines for best results.
🎯 Optimize Your Product Listings
Create compelling product titles, descriptions, and bullet points that incorporate relevant keywords and clearly convey the benefits of your products.
Pro tip: Enhance your product listings with A+ Content to provide additional information and visuals.
📊 Monitor and Analyze Campaign Performance
Regularly review your campaign data to identify areas for improvement and optimize your ads for better results.
Pro tip: Use Amazon Advertising's performance dashboard and analytics services for in-depth insights.
🔄 Test and Iterate
Experiment with different ad formats, targeting options, and creative elements to find the most effective strategies for your business.
Pro tip: Run A/B tests to compare the performance of different ad variations and make data-driven decisions.
🌟 Leverage Customer Reviews
Encourage satisfied customers to leave reviews, which can boost your product's credibility and improve your ad performance.
Pro tip: Respond to customer reviews, both positive and negative, to demonstrate your commitment to customer satisfaction.
💡 Use Sponsored Display for Retargeting
Re-engage shoppers who have shown interest in your products with Sponsored Display ads, helping to recapture their attention and drive conversions.
Pro tip: Create personalized ads based on the specific products or pages potential customers have viewed.
🌟 Amazon Ads Case Studies
🎧 Anker Soundcore
Anker Soundcore, a leading audio brand, used Amazon Ads to increase sales and visibility for its Bluetooth speakers.
Strategy: The brand leveraged Sponsored Products, Sponsored Brands, and Sponsored Display to target relevant keywords and reach customers throughout their shopping journey.
Results: A significant increase in sales and a 62% higher return on ad spend (ROAS).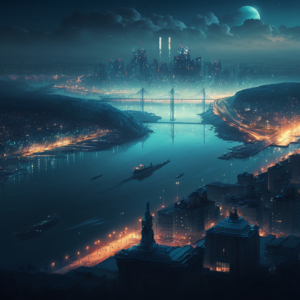 💄 Maybelline New York
Maybelline New York, a top cosmetics brand, utilized Amazon Ads to drive sales and awareness for its new makeup line.
Strategy: The company focused on Sponsored Brands and Sponsored Display ads, targeting high-traffic keywords and leveraging custom imagery to engage shoppers.
Results: A substantial increase in brand awareness and a 65% higher click-through rate (CTR) compared to the industry benchmark.
🎉 Conclusion
Harnessing the power of Amazon Ads can propel your sales to new heights and help you outshine the competition. By following these best practices and learning from successful case studies, you'll be well on your way to Amazon Advertising stardom. Remember, it's all about testing, iterating, and optimizing your campaigns for maximum impact. So, what are you waiting for? Dive into the world of Amazon Ads and watch your sales soar! 🚀
Ready to take your Amazon Advertising game to the next level? Request a consultation to improve your digital marketing, or subscribe to our newsletter for more digital updates! 💌
Don't forget to visit d-dat.com for more quality and free content!