🌐 Advanced Google My Business Optimization: Capturing Local and International Traffic 🚀
Let's face it: the digital world is a jungle, and we're all vying for the attention of the elusive customers lurking behind their screens.
🐆 Luckily, Google My Business (GMB) is the Tarzan of this jungle, swinging in to help businesses capture both local and international traffic.
In this post, we'll take you on a whirlwind tour of advanced GMB optimization techniques designed to boost your local and international presence. So, buckle up and let's get started! 🌪️
Local Traffic: Dominate Your Neighborhood 🏘️
Complete Your GMB Listing 📝
Before swinging from the vines, make sure you've completed every section of your GMB listing:
Business name
Category
Address
Phone number
Website
Operating hours
Business description
Photos
Remember: Google 🤖 loves complete and accurate information, so don't skimp on the details!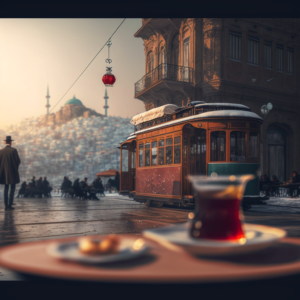 Optimize for Local Keywords 🏠
To make your GMB listing more visible to local searchers, include local keywords in your business description and posts. Consider using phrases like "best bakery in [city name]" or "affordable hair salon near [neighborhood]." 🌆
Regularly post on GMB to showcase your latest offerings, promotions, or events. This keeps your listing fresh and engaging, giving users more reasons to click and interact with your business. 🖱️
Encourage and Respond to Reviews 🌟
Reviews are gold for local traffic. Encourage your customers to leave reviews and respond to them—whether they're positive or negative. This shows you're invested in your customers' satisfaction and can improve your GMB ranking. 🥇
International Traffic: Conquer the World 🌍
Create and Optimize GMB Listings for Each Location 📍
If your business has multiple locations or serves international customers, create separate GMB listings for each location. Tailor each listing to the specific market by using local keywords, addresses, and phone numbers. This way, you cater to the unique needs of each audience. 🎯
Utilize Local Language and Terminology 🗣️
When optimizing your GMB listing for international traffic, make sure to use the local language and terminology. This helps you connect with the local audience and improves your chances of being found in local search results. 🌐
Localize Photos and Visuals 📸
Enhance your GMB listings with photos and visuals relevant to the local market. For example, showcase images of your storefront, local team members, or region-specific products. This adds a personal touch and makes your brand more relatable to the local audience. 🖼️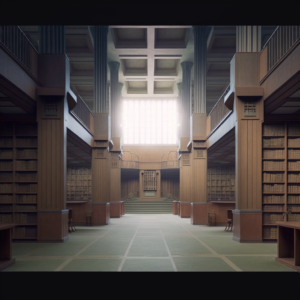 Monitor and Optimize Performance 📊
Keep an eye on your GMB Insights to track the performance of your local and international listings. Analyze user behavior, click-through rates, and overall visibility. Use this data to tweak your optimization strategies and improve your online presence. 📈
Pro Tips for Extra GMB Mojo💡
Stay Up-to-Date with GMB Features 📱
Google is always rolling out new features for GMB, like messaging, appointment booking, and product listings. Keep an eye on these updates and implement them to stay ahead of the competition. 🚀
Use Q&A to Address Common Queries 💬
The Q&A section on GMB is a treasure trove of information for potential customers. Proactively answer common questions to showcase your expertise and provide value to users. 🧠
Monitor Competitors and Learn from Them 👀
Keep an eye on your competitors' GMB listings to see how they're optimizing for local and international traffic. Learn from their successes and mistakes to refine your own GMB strategy. 🕵️‍♂️
Build high-quality backlinks to your GMB listing by creating valuable content and promoting it on local and international platforms. This not only boosts your GMB ranking but also increases your overall online presence. 🌐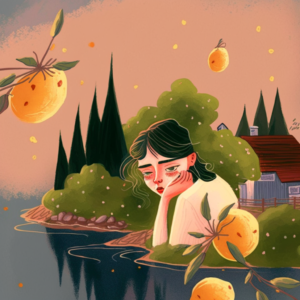 Ready to Rule the GMB Jungle? 🌴
Now that you've got your advanced Google My Business optimization techniques in your utility belt, it's time to swing into action! 🦸‍♀️ Remember, capturing both local and international traffic is essential for reaching new heights in the digital marketing world. 📈
Don't forget to:
Complete and optimize your GMB listing 📝
Leverage local keywords and language 🏠
Engage with customers through reviews and Q&A 💬
Monitor your performance and adjust your strategy accordingly 📊
With these techniques at your disposal, your business is sure to stand out in the digital jungle and attract the attention of customers near and far. 🐅
Ready for more digital marketing adventures? 🗺️
Subscribe to our newsletter 💌 for the latest updates and insights. And if you're eager to explore the wild world of SEO, paid media, and analytics services, don't hesitate to contact us! We're here to help you navigate the ever-changing landscape of digital marketing. 🌟