🔍 Introduction: Why SERP Features Matter in Today's SEO Landscape
In the ever-evolving world of SEO, SERP features have become increasingly important in helping websites stand out in search results. With Featured Snippets, 'People Also Ask' boxes, and more, optimizing your content for these search enhancements can significantly improve your online visibility and user engagement. In this comprehensive guide, we'll explore various SERP features and how to optimize your content for them. So buckle up, and let's dive into the exciting world of SERP features! 🌊
📌 Part 1: Understanding SERP Features
1️⃣ Q: What are SERP features, and why are they important?
SERP features are special search enhancements designed to provide users with more relevant and useful information. They can include Featured Snippets, 'People Also Ask' boxes, local packs, image packs, and more. These features are crucial in the modern SEO landscape, as they can help your content stand out in search results, increase click-through rates, and drive more organic traffic to your website. 🚦
2️⃣ Q: What are some common SERP features to optimize for?
Some of the most prevalent SERP features to optimize for include:
Featured Snippets: Concise answers to user queries, displayed prominently at the top of search results
'People Also Ask' boxes: A series of related questions and answers that users can expand to find more information
Local packs: Maps and local business listings for location-based queries
Image packs: Collections of images related to a search query
Video carousels: A selection of relevant videos from various platforms
News carousels: Recent news articles related to the search query
Knowledge panels: Information about a specific entity, such as a person, place, or thing 🧠
By optimizing your content for these SERP features, you can improve your chances of appearing in these enhanced search results and capturing more user attention. 💡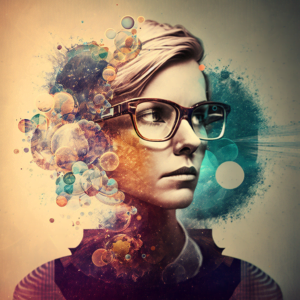 📌 Part 2: Optimizing for Featured Snippets
3️⃣ Q: How can I optimize my content for Featured Snippets?
To optimize your content for Featured Snippets, follow these tips:
Identify target keywords: Research high-volume keywords and target those with existing Featured Snippets
Answer questions concisely: Provide clear, concise answers to common user questions
Use proper formatting: Use headers, bullet points, and numbered lists to make your content more readable
Include relevant images: Add high-quality images with descriptive alt text to support your content 📸
Monitor your results: Keep track of your Featured Snippets and adjust your content strategy as needed
📌 Part 3: Tackling the 'People Also Ask' Box
4️⃣ Q: What strategies can I use to optimize for the 'People Also Ask' box?
To optimize your content for the 'People Also Ask' box, consider these tactics:
Research related questions: Use tools like AnswerThePublic and Google Autocomplete to identify questions related to your target keywords
Answer multiple questions: Address several relevant questions within your content to increase the chances of appearing in the 'People Also Ask' box
Structure your content: Use clear headings and subheadings to make it easy for search engines to understand your content and identify the questions you're answering
Be thorough and concise: Provide comprehensive, yet succinct answers to the questions you're addressing 🎯
📌 Part 4: Mastering Other SERP Features
5️⃣ Q: How can I optimize for other SERP features like local packs, image packs, and more?
To optimize for various other SERP features, follow these general guidelines:
Local packs: Ensure your business has a complete and accurate Google My Business listing, and optimize your website for local SEO
Image packs: Use high-quality, relevant images with descriptive alt text and filenames; also, consider adding image schema markup
Video carousels: Create engaging videos and optimize their titles, descriptions, and tags for SEO; include transcripts and video schema markup when possible 📹
News carousels: Publish timely, newsworthy content and follow Google News guidelines for inclusion
Knowledge panels: Build your brand's online presence, claim your knowledge panel, and ensure your website's schema markup is accurate
📌 Part 5: FAQs
Q: Can optimizing for SERP features improve my overall SEO?
A: Yes, optimizing for SERP features can enhance your overall SEO by increasing your visibility in search results, driving more organic traffic, and improving user engagement with your content. 🌱
Q: Is it possible to appear in multiple SERP features for a single search query?
A: Absolutely! It's possible for your content to appear in multiple SERP features, such as Featured Snippets and 'People Also Ask' boxes, for a single search query. This can further boost your visibility and attract more clicks. 🔥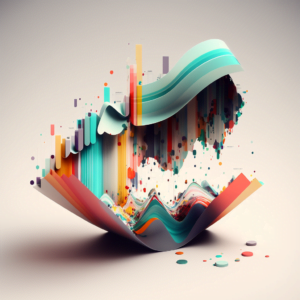 Q: How can I track the performance of my content in SERP features?
A: You can use tools like Google Search Console, SEMrush, or Ahrefs to monitor your website's performance in SERP features and make data-driven decisions for future optimizations. 📈
Q: Do SERP features change frequently, and should I adjust my strategy accordingly?
A: SERP features can change frequently as search engines refine their algorithms and introduce new enhancements. It's essential to stay up-to-date on the latest trends and adjust your optimization strategies as needed to stay ahead of the competition. 💪
Now that you're equipped with the knowledge to optimize for SERP features, it's time to take action and elevate your digital marketing game! If you're eager to learn more or need expert assistance, don't hesitate to request a consultation to improve your digital marketing or subscribe to our newsletter for the latest updates. 🚀
Don't forget to visit d-dat.com for more quality and free content!