Why Do You Need Content Creation Tools?
Creating high-quality, engaging content is crucial for any brand or start-up that wants to stand out in the digital world. But, let's be honest: crafting top-notch content can be time-consuming and challenging.  That's where content creation tools come in! With the right tools in your arsenal, you can streamline your content creation process, improve efficiency, and generate better results. 🌟
In this blog post, we'll introduce you to 10 must-have content creation tools that can help you produce impressive content that will have Google Bot and your audience falling head over heels. 🥰 So, buckle up and let's dive in!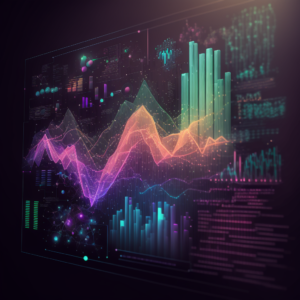 🧰 1. What Are the Best Writing and Editing Tools?
When it comes to creating written content, having the right writing and editing tools is essential. Here are three of our favorites:
Grammarly 📝: Grammarly is a fantastic tool for catching spelling and grammar mistakes, improving readability, and ensuring your content is polished to perfection. Find out more about Grammarly here.
Hemingway Editor 🖊️: Hemingway Editor helps you create clear, concise, and easy-to-read content by highlighting lengthy sentences, complex words, and passive voice usage.
ProWritingAid ✍️: ProWritingAid is another great option for refining your writing, offering comprehensive grammar and style suggestions and in-depth reports to help you improve your content over time.
🎨 2. Which Visual Content Creation Tools Should You Use?
Visual content is an essential component of any digital marketing strategy. Check out these three powerful tools for creating eye-catching visuals:
Canva 🌈: Canva is a user-friendly graphic design tool that allows you to create stunning images, social media graphics, and more with an extensive library of templates and elements. Learn how to harness user-generated content with Canva here.
Adobe Creative Cloud 📷: Adobe's suite of tools, including Photoshop, Illustrator, and Premiere Pro, offer powerful options for creating professional-grade visuals, illustrations, and videos.
Crello 🖼️: Crello is another excellent alternative for designing visuals, offering a wide variety of templates and customization options to suit your brand's style.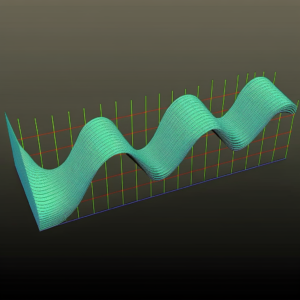 🔊 3. How Can You Improve Audio Content with These Tools?
Podcasts and audio content are on the rise. Make sure your audio game is strong with these tools:
Audacity 🎙️: Audacity is a free, open-source audio editing software that offers a range of features for recording and editing audio files with ease.
Descript 🎧: Descript is a powerful audio editing tool that allows you to edit audio by editing the corresponding text, making it perfect for podcasters and content creators.
📹 4. What Are the Best Video Creation and Editing Tools?
Video content is more popular than ever. Up your video game with these fantastic tools:
InVideo 🎥: InVideo is a user-friendly video editing platform that offers templates, stock footage, and easy
customization options to help you create professional-looking videos in no time.
Camtasia 🖥️: Camtasia is a screen recording and video editing software that's perfect for creating tutorials, webinars, and other educational content. Check out our guide on mastering technical SEO with video content here.
Pexels 🌟: Pexels is a vast library of high-quality stock videos and images that can elevate your video content without breaking the bank.
🤖 5. How Can You Automate Your Content Creation Process?
Save time and resources by automating parts of your content creation process with these powerful tools:
SEMrush 💡: SEMrush is an all-in-one digital marketing tool that can help you with keyword research, competitor analysis, and content optimization. Discover how SEMrush can help with your international SEO strategy here.
BuzzSumo 🚀: BuzzSumo is a content discovery and analysis tool that can help you find trending topics and popular content ideas to ensure your content stays relevant and engaging.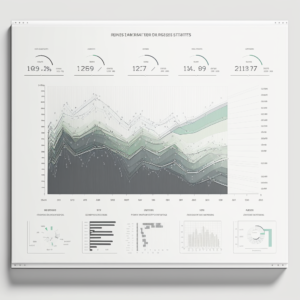 🔮 FAQs
Q: Can these content creation tools really improve my digital marketing efforts? A: Absolutely! By using the right tools, you can streamline your content creation process, improve the quality of your content, and ultimately achieve better results with your digital marketing campaigns.
Q: Are there any free alternatives to the tools mentioned in this article? A: Many of the tools mentioned offer free versions or trials, which can be a great way to test them out before committing to a paid plan. Additionally, there are many free tools available online, but they may not offer the same level of features or customization options as the paid versions.
Q: How do I know which tools are best for my brand or start-up? A: It's essential to assess your specific needs and goals when choosing content creation tools. Consider factors like your budget, the type of content you're creating, and the features you need to achieve your desired results.
Q: How can I stay updated on the latest content creation tools and digital marketing trends? A: One way to stay informed is by subscribing to our newsletter for regular digital marketing updates. Additionally, keeping an eye on industry blogs and news sources can help you stay on top of the latest tools and trends.
📣 Call to Action: Request a Consultation to Improve Your Digital Marketing
Ready to turbocharge your content creation process and elevate your digital marketing game? Request a consultation with our experts today and discover how we can help you achieve your goals. Or, if you're hungry for more digital updates, subscribe to our newsletter to stay ahead of the curve! 🌐