Hello there, digital explorers! 🎩 Let's talk about something that's as cool as it sounds: Schema Markup.
"But what is Schema Markup?" we hear you ask. Well, it's your golden ticket to enhancing your website for rich snippets, which means more visibility and more click-throughs. Let's dive into this world, shall we? 😎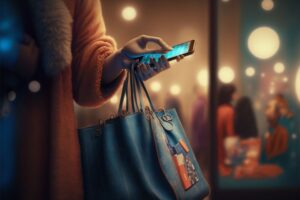 What on Earth is Schema Markup? 🌍
Schema Markup is a type of microdata that you add to your website's HTML to improve the way search engines read and represent your page in SERPs. Think of it as a fancy dress costume for your webpage, making it stand out in the crowd. 💃🕺
How Does Schema Markup Improve SEO? 🚀
Enhanced SERP Presence: By utilizing Schema Markup, you provide specific information to search engines, which they use to better understand your content and create enhanced descriptions (or rich snippets). 👀
Increased Click-Through Rates (CTR): Rich snippets are more engaging and provide users with more relevant information, increasing the likelihood of them clicking on your page. 🎯
Improved Local SEO: Local businesses can use Schema Markup to provide critical information like location, hours, and pricing. That's like placing a big neon sign saying, "Hey Google, over here!" 📍
Check out our guide on optimizing E-A-T factors to enhance your site's credibility.
What Are the Different Types of Schema Markup? 🧐
There are hundreds of Schema Markup types, but here are some of the big players:
Organization Schema: Ideal for companies wanting to boost their brand's SERP appearance. 🏢
Person Schema: Perfect for individuals who want to highlight their personal brand. 👤
Local Business Schema: Fantastic for local businesses to improve their visibility. 🏪
Product & Offer Schema: Excellent for e-commerce sites looking to display product information. 🛍️
Article & Blog Posting Schema: Great for blogs and news sites wanting to enhance their articles in SERPs. 📰
Remember, Schema Markup is like an SEO seasoning. You can add a dash here and there to make your site more palatable to the Google gods. 😉 Explore our blog on advanced SEO for e-commerce for more tips.
How to Implement Schema Markup? 🧰
Don't worry, you don't need to be a coding whiz to implement Schema Markup. Here are some simple steps: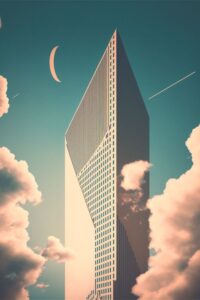 Identify what type of Schema Markup is suitable for your page.
Use Google's Structured Data Markup Helper to create your Schema Markup.
Test your Schema Markup with Google's Structured Data Testing Tool.
Add the generated Schema Markup to your website's HTML.
Submit your updated sitemap to Google.
Sit back and watch your rich snippets come to life!
Ready to take your SEO game up a notch? Dive into our comprehensive SEO Audit guide!
FAQs 🧩
Q1. What is Schema Markup?
Schema Markup is a form of microdata that provides search engines with more detailed information about a webpage. This helps create richer search results and improves SEO.
Q2. How does Schema Markup improve SEO?
Schema Markup improves SEO by allowing search engines to understand your content better and create enhanced descriptions (or rich snippets). This leads to better visibility on SERPs and increased CTRs.
Q3. What types of Schema Markup should I use?
The type of Schema Markup you should use depends on your webpage content. For instance, use Organization Schema for a company page, Person Schema for a personal brand, and Product & Offer Schema for an e-commerce site.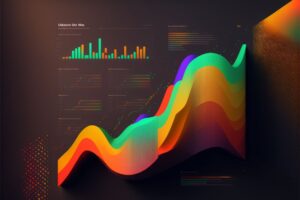 Q4. How do I implement Schema Markup?
You can implement Schema Markup using Google's Structured Data Markup Helper. Generate your markup, add it to your website's HTML, submit your updated sitemap to Google, and voila!
Wrapping Up 🎁
Schema Markup is a powerful SEO tool that can enhance your visibility on SERPs and increase click-through rates. It's like teaching Google a new language – your website's language.
Feeling excited about your SEO journey? Then, why not subscribe to our newsletter? 💌 Keep updated with the latest digital trends and insights!
Don't forget to visit d-dat.com for more quality and useful blog posts!