How to Grow Your Business: Expert Strategies for Success 🏆
Looking for ways to grow your business and leave the competition in the dust? You've come to the right place! From SEO and paid media to analytics services, we'll share expert strategies to help you skyrocket your brand. So buckle up and get ready for liftoff! 🚀
Power Up with SEO 🌐:Search engine optimization (SEO) is a must-have in any growth strategy. Boost your online visibility and attract more organic traffic with these SEO tips.
Keyword Research 🔍: Discover high-volume keywords that your target audience is searching for. Use tools like Google Keyword Planner or Ahrefs to find relevant keywords. Check out our ultimate guide to keyword research for a deep dive into the process. 🧐
On-Page Optimization 📝: Optimize your website's content, meta tags, and URLs to make it easier for search engines to understand your site. Use your focus keyword throughout your content, but avoid keyword stuffing. Need more guidance? Our mastering technical SEO guide has got you covered. 💡
Off-Page Optimization 🌍: Build a strong backlink profile by collaborating with other websites, engaging on social media, and guest posting on relevant blogs. This helps search engines see your site as an authoritative source in your industry. 🔗
Local SEO 📍: If your business has a physical location or serves a specific area, optimize for local search to attract nearby customers. Claim your Google My Business listing and ensure your NAP (name, address, phone number) information is consistent across the web. 🏢
Invest in Paid Media 💰: Take your marketing efforts to the next level with paid media. Here are some tips to make the most of your investment:
Google Ads 🎯: Use Google Ads to place your brand in front of potential customers when they search for products or services like yours. Learn how to maximize your ROI with our guide on paid media. 📈
Social Media Advertising 📱: Leverage platforms like Facebook, Instagram, and LinkedIn to reach your target audience with eye-catching ads. Use eye-catching visuals and engaging copy to capture their attention and drive conversions. 🤳
Retargeting 🔄: Bring back users who have visited your site but haven't converted yet. Retargeting ads remind them of your brand and encourage them to complete their purchase. 💸
III. Harness the Power of Analytics 📊
Data-driven decision-making is crucial for business growth. Here's how you can use analytics to optimize your marketing efforts:
Google Analytics 📈: Track your website's performance and gain insights into user behavior. Set up goals, track conversions, and identify areas for improvement. Check out our web analytics blog for more tips on using this powerful tool. 📚
Adobe Analytics 🖥️: Go beyond Google Analytics with Adobe's advanced data analysis and visualization tools. Learn how to harness the power of Adobe Analytics for digital marketing success in our in-depth guide. 🚀
A/B Testing 🅰️🅱️: Test different versions of your website, ads, and email campaigns to see which ones perform best. Use the insights you gain from A/B testing to optimize your marketing strategy for maximum growth. 💪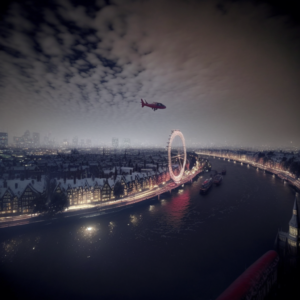 Embrace Content Marketing 📚
High-quality content is essential for attracting and retaining customers. Here's how to create engaging content that resonates with your audience:
Blog Posts 📖: Publish informative, engaging blog posts that answer your audience's questions and address their pain points. This not only boosts your SEO efforts but also positions your brand as an industry authority. Check out our guide on creating high-quality, engaging, and Google-friendly articles. ✍️
Localized Content 🌏: Cater to a global audience by creating localized content that speaks to their unique needs and preferences. Learn more about the rise of localized content in Southeast Asia and how it can benefit your business. 🌐
Videos 🎥: Capture your audience's attention with engaging video content. From tutorials and webinars to product demos and testimonials, videos can drive engagement and conversions. 📹
Conclusion: Ready to Skyrocket Your Business Growth? 🌟
By implementing these expert strategies, you'll be well on your way to growing your business and achieving success. So, what are you waiting for? Start implementing these genius strategies today and watch your brand soar to new heights! 🚀
Ready for more digital updates and expert insights? Subscribe to our newsletter 💌 and stay ahead of the game. And if you're looking to level up your SEO, paid media, and analytics services, don't hesitate to contact our team of experts. We're here to help! 💼
For more free and useful content, you can visit d-dat.com!