Introduction:
LinkedIn has evolved into a powerful tool for professionals seeking to expand their network, share industry insights, and generate leads. With over 774 million users, mastering LinkedIn SEO is crucial for standing out and driving engagement. This comprehensive guide will help you unlock LinkedIn's SEO potential and supercharge your profile, content, and visibility.🌟
Why is SEO important on LinkedIn? 💼🎯
Just like Google, LinkedIn has its search algorithm, and optimizing your profile and content can significantly impact your visibility, connections, and lead generation. Here's why SEO on LinkedIn is essential:
Increase profile visibility 🌐
Attract the right connections 🤝
Showcase your expertise and thought leadership 🧠
Drive leads and business opportunities 🚀
How to optimize your LinkedIn profile for SEO? ✅
A well-optimized profile is the foundation of LinkedIn SEO success. Here's how to optimize your LinkedIn profile:
Use a professional profile picture and background image 📸
Craft an attention-grabbing headline with targeted keywords 🔥
Write a compelling and keyword-rich summary 📝
Showcase your work experience and accomplishments 🏆
Customize your LinkedIn URL for easy sharing and recognition 🌐
Obtain recommendations and endorsements to boost credibility ⭐
Join relevant groups and engage in industry discussions 🗣️
How to create SEO-friendly LinkedIn content? 📚
Optimizing your LinkedIn content for SEO will increase engagement, shares, and visibility. Follow these tips:
Use targeted keywords in your content 🎯
Write engaging and informative articles that showcase your expertise 🧠
Include eye-catching visuals and multimedia elements 🎨
Craft compelling headlines that encourage clicks and shares 📣
Utilize relevant hashtags to reach a wider audience 🔖
Publish consistently and at optimal times for maximum engagement ⏰
Engage with your audience by responding to comments and messages 📩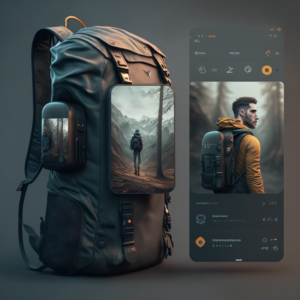 How to leverage LinkedIn features for SEO success? 💪
LinkedIn offers several features that can boost your SEO efforts. Here's how to make the most of them:
Publish long-form articles on LinkedIn's publishing platform, "LinkedIn Pulse" 📰
Utilize LinkedIn's "Featured" section to highlight your best work and accomplishments 🌟
Share your content in relevant LinkedIn groups for increased visibility and engagement 👥
Connect with industry influencers and engage in their content 🤳
Use LinkedIn Analytics to monitor your performance and adjust your strategy accordingly 📈
Pro Tips:
Cross-promote your LinkedIn content on other social media platforms for increased reach 🔄
Collaborate with industry peers on content creation to expand your audience 🤝
Experiment with different content formats, such as video and infographics, to see what resonates with your audience 🎬
FAQs:
How can I improve my LinkedIn search ranking?
To improve your LinkedIn search ranking, optimize your profile by using targeted keywords in your headline, summary, and work experience sections. Additionally, consistently create engaging content with relevant keywords and hashtags.
Can I optimize my LinkedIn Company Page for SEO?
Yes, you can optimize your LinkedIn Company Page for SEO by using targeted keywords in the company description, creating engaging and keyword-rich content, and encouraging employee engagement on the page.
 What are the best practices for using hashtags on LinkedIn?
The best practices for using hashtags on LinkedIn include:
Research and use relevant hashtags related to your industry and content.
Don't overuse hashtags; stick to 3-5 per post.
Monitor the performance of your hashtags and adjust your strategy accordingly.
Engage with content using the same hashtags to increase your visibility and connections.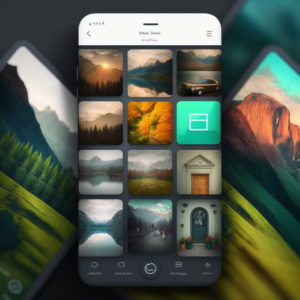 How can I measure the success of my LinkedIn SEO efforts?
You can measure the success of your LinkedIn SEO efforts by:
Monitoring your profile views, search appearances, and connection requests.
Tracking the engagement (likes, comments, shares) on your content.
Assessing the growth in your network and connections.
Using LinkedIn Analytics to gain insights into your content performance and audience demographics.
Conclusion:
Unlocking the SEO potential of LinkedIn can significantly improve your visibility, connections, and lead generation. By optimizing your profile, creating engaging and SEO-friendly content, and leveraging LinkedIn's features, you'll be well on your way to establishing a strong presence on the platform. So go ahead, request a consultation to improve your digital marketing, learn more digital updates, or subscribe to our newsletter for the latest insights and tips. 🚀🌐
For more quality and free content, you can visit d-dat.com!