🎯 Introduction
SEO split-testing is a game-changer for digital marketers, helping you fine-tune your website for optimal performance 🎯. In this comprehensive guide, we'll explore the incredible impact of moving your brand name in the title tag and how it can skyrocket your search engine rankings and organic traffic 📈. So buckle up, and let's dive into the world of SEO split-testing! 😎
🔎 What is SEO Split-Testing?
A method to test different SEO strategies and their impact on website performance 📊
Helps identify the most effective techniques for boosting search engine rankings and organic traffic 🚀
Involves creating multiple versions of a webpage, each with different SEO elements, and comparing their performance 🅰️🅱️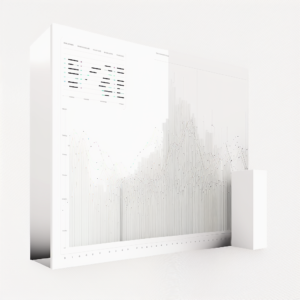 🏆 The Impact of Moving Your Brand Name in the Title Tag
Increased Click-Through Rate (CTR) 🖱️
Moving your brand name to the beginning or end of the title tag can influence user behavior 🧠
A higher CTR means more users clicking on your search result, leading to increased organic traffic 🚦
Improved Search Engine Rankings 🏅
Search engines like Google consider CTR as a ranking factor 🕵️
Higher CTR signals to search engines that your content is valuable and relevant, leading to improved rankings 🌟
Enhanced Brand Awareness 🌐
Featuring your brand name prominently in the title tag can increase visibility and recognition 🎯
Potential customers are more likely to remember your brand and consider your services in the future 🔮
SEO Split-Test Case Study: The Surprising Results 📚
SEMRush conducted an SEO split-test to investigate the impact of moving the brand name in the title tag 🧪
The test revealed a significant increase in organic traffic and search engine rankings for the winning variation 🥇
This case study highlights the power of SEO split-testing for optimizing your website's performance 🏎️
💡 How to Conduct Your Own SEO Split-Test
Identify Your Test Hypothesis 🧠
Determine the specific SEO element you want to test (e.g., brand name placement in the title tag) 🎯
Create Variations of Your Webpage 🅰️🅱️
Make multiple versions of your target webpage, each with a different implementation of the SEO element 🎨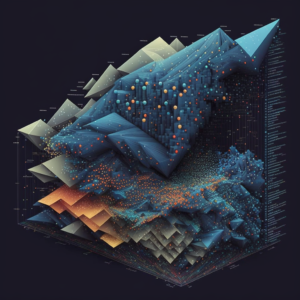 Use Split-Testing Tools 🛠️
Utilize SEO split-testing tools like Google Optimize or SEMRush to run your test and analyze the results 📊
Analyze and Implement Results 🔍
Compare the performance of each variation and identify the winning strategy 🏆
Implement the winning strategy across your website for maximum impact 🌐
🔗 Integrating SEO Split-Testing with Other Digital Marketing Strategies
Combine SEO split-testing with [machine learning marketing automation to optimize your overall marketing efforts 🤖
🎁 Pro Tips for SEO Split-Testing Success
Test One Element at a Time: Avoid testing multiple SEO elements simultaneously, as it can be challenging to determine which change is responsible for performance improvements 📊
Run the Test for a Sufficient Duration: Allow enough time for search engines to index your changes and for users to interact with your content 📆
Keep an Eye on Competitors: Monitor competitor websites and SEO strategies for inspiration and to identify potential areas for improvement 🕵️
Continuously Optimize: SEO is an ongoing process, so regularly conduct split-tests to ensure your website stays ahead of the curve 🔄
❓FAQs
What is the main benefit of SEO split-testing?
SEO split-testing allows you to identify the most effective SEO strategies for boosting search engine rankings and organic traffic, leading to better overall website performance.
How long should an SEO split-test run?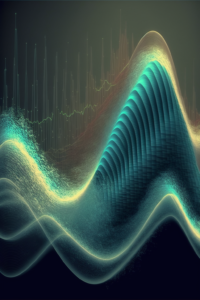 The duration of an SEO split-test may vary depending on the specific element being tested and the size of your website. Generally, tests should run for at least two weeks to ensure accurate results.
Can I perform SEO split-tests on my entire website at once?
While it's possible to conduct large-scale split-tests, it's often more effective to focus on individual pages or sections of your site to isolate the impact of specific changes.
Is SEO split-testing suitable for small businesses and startups?
Yes! SEO split-testing can benefit businesses of all sizes, helping to optimize your website for maximum visibility and organic traffic.
📣 Call to Action: Want to Stay in the Loop? 📣
Hungry for more digital marketing insights and updates? Subscribe to our newsletter to receive the latest tips, tricks, and industry news straight to your inbox 📩! Subscribe Now!
For more quality and free content, you can visit d-dat.com!