SEO is like a chess game where you and your competitors are trying to outmaneuver each other to claim the coveted top positions in the SERPs. Mastering SEO competitive analysis allows you to get a full picture of what you're up against and identify opportunities to outrank them. Dive in as we delve into the advanced techniques for SEO competitive analysis! 🧐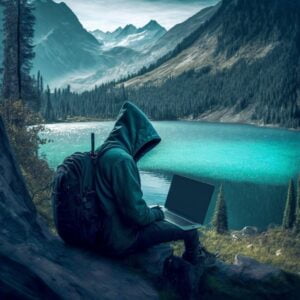 Why is SEO Competitive Analysis Important? 🎖️
SEO competitive analysis lets you uncover your competitors' strategies and adapt your own accordingly. It's about learning their strengths, weaknesses, and everything in between to elevate your SEO game. Refer to our guide on mastering the art of position tracking for your keywords to see how SEO tracking complements competitive analysis.
How to Perform an Advanced SEO Competitive Analysis? 🕵️
Identify Your SEO Competitors 🏷️
Who are you competing against in the SERPs? Use Google, industry publications, and SEO tools to create a list of competitors. Your business competitors might not always be your SEO competitors!
Analyze Competitor's Keyword Strategy 🗝️
Which keywords are driving traffic to your competitors' sites? Which ones are they ranking for that you're not? Understanding their keyword strategy can reveal new opportunities for your brand. Check out our guide on unlocking the power of long-tail keywords for keyword inspiration.
Evaluate Competitors' Backlink Profile 🔗
Backlinks are a significant factor in SEO. Evaluate where your competitors are getting their backlinks and identify opportunities to earn links from those sources. Explore our post on mastering SEO audits to see how backlink audits fit into your overall SEO strategy.
Analyze Competitors' Content Strategy 📝
Quality content is king! 👑 Assess the types of content your competitors are creating, their frequency, and how they promote it. How can you differentiate your content? Our data-driven content strategy guide offers more insights into creating engaging content.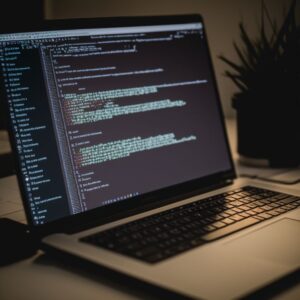 Competitor's Technical SEO 🔧
Investigate your competitors' website structure, load speed, mobile optimization, etc. These are all crucial SEO factors. Learn more about the technical aspects of SEO in our guide on HTTP status codes and the role of XML sitemaps in SEO.
Review Competitors' Social Media Presence 📱
Social signals can impact SEO. Evaluate how your competitors use social media and the engagement they generate. You might find some actionable insights for your own social strategy. Check out our article on mastering LinkedIn ads to see how social media can boost your SEO efforts.
Monitor Competitor's Local SEO 📍
For businesses with a local customer base, local SEO is crucial. See how your competitors are performing in local search and learn from their strategies. Our guide on advanced GMB optimization provides more insights on local SEO.
Keep an Eye on Their Site Architecture 🏛️
An easy-to-navigate website offers a better user experience and can help with SEO. Examine how your competitors structure their websites. You might find inspiration for your own site structure. Our guide on sustainable web design offers tips on creating user-friendly sites.
Stay Updated With Their User Experience (UX) 🚀
Great UX leads to longer site visits and can help with rankings. Evaluate your competitors' UX and consider how you can offer a better experience. Our piece on the science of persuasive web design has more tips on enhancing UX.
Benchmark Competitors' Performance Over Time ⏰
Keep an eye on your competitors' SEO performance over time. Are they improving? Declining? Constant monitoring can help you stay ahead of the game. Our piece on mastering auction insights report gives insights into performance monitoring.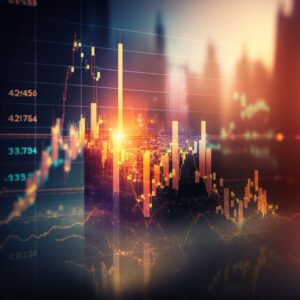 Wrapping it Up! 🎁
SEO competitive analysis is an ongoing process, not a one-time task. Always stay ahead of the curve by keeping an eye on your competitors. And remember, the ultimate goal is not just to compete but to provide the best experience for your audience.
📩 Want to stay updated with more digital insights? Subscribe to our newsletter! We promise not to spam you. 😉
FAQs 🧩
Q1. Why is SEO Competitive Analysis important?
SEO competitive analysis allows you to understand your competitors' strategies and adapt accordingly. It helps uncover their strengths, weaknesses, and opportunities to outrank them.
Q2. How can I identify my SEO competitors?
Use Google, industry publications, and SEO tools to create a list of your competitors. Remember, your business competitors might not always be your SEO competitors.
Q3. How does a competitor's content strategy affect my SEO?
A competitor's content strategy gives you insights into what types of content are successful in your niche. Understanding this can help you develop a unique and engaging content strategy to improve your SEO.
Q4. How can social media impact SEO?
Social signals like shares, likes, and comments can impact SEO. A strong social media presence can increase website traffic and boost your SEO efforts.
Don't forget to visit d-dat.com for more quality and useful blog posts!
​