🔍 What Are SERP Features, and Why Are They Important?
SERP (Search Engine Results Page) features are the various elements displayed on a search results page, such as featured snippets, local packs, and image carousels. They offer users a richer and more engaging search experience while providing businesses with unique opportunities to stand out from the competition.
Enhance brand visibility 🌟
Boost click-through rates (CTRs) 📊
Drive more organic traffic 🚦
Increase conversions and sales 🛍️
🔑 How Can SERP Feature Data Help My Business Grow?
Identify High-Performing SERP Features: Analyze which features drive the most clicks and engagement for your target keywords to prioritize your optimization efforts. 🎯
Discover New Keyword Opportunities: Leverage SERP feature data to uncover untapped keyword opportunities that can drive more targeted traffic to your website. 🔍
Refine Your Content Strategy: Use SERP feature insights to create more engaging and relevant content that aligns with your audience's search intent. ✍️
Optimize for Voice Search: With the rise of voice assistants, optimizing for featured snippets can help your brand get found in voice search results. 🗣️
Outrank Competitors: Identify competitor weaknesses in SERP features and optimize your own content to outrank them. 💪
💡 Pro Tip: Want to stay ahead of the digital marketing curve? Subscribe to our newsletter and never miss an update!
🔗 Related Resource: Unleashing the Power of SERP Features for Optimization
📚 Dive Deeper: The Future of SEO: AI and Machine Learning Impact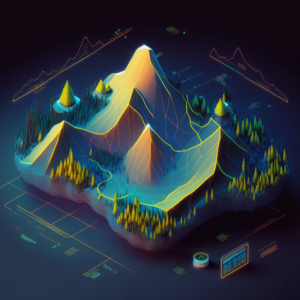 🔧 Tools to Analyze and Monitor SERP Feature Data
SEMrush: Offers a comprehensive suite of SEO tools, including SERP feature tracking and analysis.
Ahrefs: Provides detailed SERP feature data, including click-through rates and search intent analysis.
Moz: Offers a feature-rich SERP analysis tool that helps you uncover new keyword opportunities and optimize your content for better visibility.
🎓 Master the Art of SERP Feature Optimization
Target featured snippets: Create concise and informative content that directly answers user queries to increase your chances of getting featured. 📝
Optimize for local packs: Ensure your Google My Business listing is up-to-date, and use location-specific keywords to rank higher in local search results. 📍
Leverage image and video carousels: Optimize your visual content with relevant keywords and alt text to get featured in image and video carousels. 📸
Earn sitelinks: Optimize your site's internal linking structure and create clear, concise page titles to increase the chances of earning sitelinks. 🔗
Capture rich snippets: Use schema markup to enhance your search listings with additional information, such as product ratings, prices, and availability. 🌟
🔗 Related Resource: [Mastering Location-Based Targeting for Brands & Startups](https://d-dat.com/mastering-location-based-targeting-for-brands-startups/)
🌐 Embrace the Power of Structured Data
Structured data is a standardized format for providing information about a web page, making it easier for search engines to understand and display in SERP features.
Utilize Schema.org markup to communicate with search engines effectively. 🤖
Test your markup with Google's Structured Data Testing Tool to ensure proper implementation. 🔧
Monitor your site's structured data performance in Google Search Console for optimization opportunities. 📊
🔗 Related Resource: Optimizing E-A-T Factors for SEO Performance
💼 Case Studies: Success Stories with SERP Feature Optimization
SEO Success with LinkedIn Strategies & Tips: Learn how one brand leveraged LinkedIn's SERP features to boost their organic traffic and leads.
Maximizing ROI with Dynamic Search Ads Strategies: Discover how a company achieved impressive results by optimizing their search ads for SERP features.
The Role of XML Sitemaps in SEO: Uncover the impact of XML sitemaps on SERP feature optimization and site performance.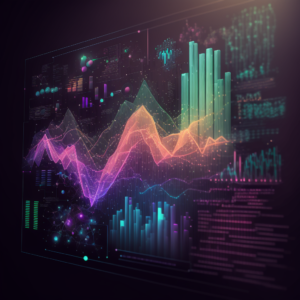 📚 Dive Deeper: Data-Driven Content Strategy Guide
🔥 Ready to Reveal New Growth Opportunities?
Armed with the power of SERP feature data, you're now prepared to uncover new growth opportunities and take your digital marketing strategy to new heights. Remember, the key to success lies in continuous learning, experimentation, and optimization. 🌟
🤔 FAQs
What are some common SERP features? Featured snippets, local packs, image and video carousels, sitelinks, and rich snippets are some common SERP features.
How can I optimize my website for SERP features? To optimize your website for SERP features, focus on creating high-quality, engaging content that directly addresses user queries, optimizing your site's structured data with schema markup, and improving your site's internal linking structure.
How can I track my website's performance in SERP features? Use tools like SEMrush, Ahrefs, or Moz to monitor your site's performance in SERP features and identify opportunities for improvement.
What role does structured data play in SERP feature optimization? Structured data helps search engines better understand your content and display it in various SERP features, such as rich snippets and featured snippets.
🚀 Ready to learn more digital updates and boost your marketing strategy? Subscribe to our newsletter and stay ahead of the curve!
For more quality and free content, you can visit d-dat.com!