Hello there digital adventurers! 🎩🔍 Today we're diving into the thrilling confluence of SEO and web accessibility. Is your safety harness fastened and your SEO spectacles on? Perfect! Let's ascend the ranks! 🚀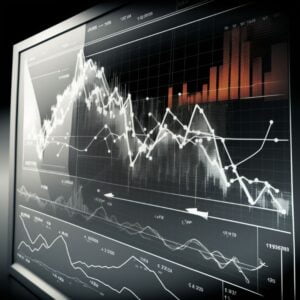 Why Should I Care About SEO and Accessibility? 🤷‍♀️
We're glad you asked! The beautiful part about SEO and web accessibility is that they're two sides of the same coin. When you design your website with accessibility in mind, it not only benefits your users (everyone loves a considerate webmaster! 🥰), but it also sends joyous signals to our buddy, Google Bot, boosting your rankings.
SEO and web accessibility together create an enchanting symphony of user experience and Google love. Trust us; this is a bandwagon you want to jump on! 🎪
What Does SEO and Accessibility Look Like? 👀
Let's conjure up the magic of SEO and accessibility, shall we? 🧙‍♀️
Alt Text for Images: Descriptive alt text allows screen readers to understand your images, and Google absolutely adores this inclusivity! Don't you want to be adored? 😇 Check out our image SEO guide for more info.
Headings and Subheadings: Breaking up your content into easily digestible chunks not only aids users in navigating your site, but it also helps our dear friend, Google Bot, understand your content. It's like giving Google a guided tour of your website! 🗺️✨
Transcripts and Captions: Adding transcripts for audio and captions for video not only benefits deaf or hard of hearing users, but also boosts your SEO. Google Bot can't listen or watch your multimedia, but it can read those transcripts! 📖💃
Keyboard Accessibility: Ensure all site functionality is available through a keyboard. It helps users with mobility issues, and Google appreciates the effort too! It's all about being inclusive, folks. 💁‍♀️
Color Contrast: Adequate contrast between text and background colors makes your content more readable for users with vision problems and sends Google the message that you care about user experience. Google likes people who care! 🌈💖
How Can I Improve SEO Through Accessibility? 🛠️
Time to roll up those sleeves and get to work! Here's your action plan to boost SEO through accessible design:
Audit Your Website: Use tools like Google Lighthouse to find areas of your website that need an accessibility and SEO tune-up. Yes, Google has given us the keys to the kingdom! 🗝️🏰
Implement Changes: Adjust your site based on your audit findings.Whether it's adding alt text to images, captions to videos, or improving color contrast – every little bit helps. Remember, Rome wasn't built in a day! 🏗️
Monitor and Adjust: SEO and accessibility aren't set-and-forget strategies. Regularly check your site for issues and adjust as needed. Stay agile, my friends! 🐒
Check out our SEO audits guide to get started.
Why is Inclusive Design Good for SEO? 🌐
Inclusive design isn't just about being a good human (although that's a pretty fantastic reason too! 😇). It's also a powerful SEO strategy. By designing for all, you ensure your website can be navigated and understood by as many people (and search engines) as possible. A wider audience means more traffic, more engagement, and ultimately, higher Google rankings. Isn't it great when doing good also means doing well? 🚀
Need to get a deeper understanding of inclusive design? Dive into our post on sustainable web design.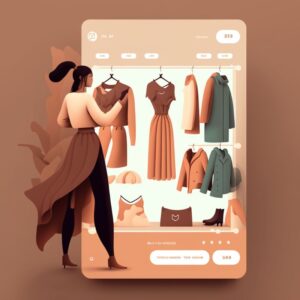 How Does SEO and Accessibility Impact User Experience (UX)? 🎭
SEO and accessibility are the dynamic duo of UX. They ensure your website can be found (cheers, SEO! 🥂) and used (hooray for accessibility! 🎉) by as many people as possible. This boosts user satisfaction, engagement, and, you guessed it, Google rankings! It's a merry-go-round of awesomeness! 🎠
So, don your superhero cape and elevate your UX with our UX optimization strategies.
Pro Tip: 🌟 Consider the EAT principle (Expertise, Authority, Trustworthiness) in Google's algorithm when designing your site for both accessibility and SEO. It can have a significant impact on your rankings! 🍽️
What is web accessibility?
Web accessibility is about making your website usable for everyone, including those with disabilities. This can mean providing text alternatives for images, ensuring your site is navigable by keyboard, and more.
How does web accessibility improve SEO?
Web accessibility improves SEO by making your site more usable and understandable to both users and search engines. This can lead to increased user engagement and higher Google rankings.
What is inclusive design?
Inclusive design is about creating products or services that everyone can use, regardless of their abilities or background. It's about considering the full range of human diversity when designing.
How can I make my website more accessible?
There are several ways to make your website more accessible, including adding alt text to images, ensuring your site can be navigated by keyboard, using clear and simple language, and more. Conducting regular audits can help identify areas that need improvement.
In the wild jungle of digital marketing, SEO and web accessibility are the trusty tools in your adventurer's kit. So, strap on your explorer hat and venture forth into the thrilling world of inclusive design! 🌍💼🦜
Don't forget to visit d-dat.com for more useful and quality blog posts!