Hello there, dear digital explorers! 🚀🕵️‍♀️ Today, we're taking a deep dive into a topic that's stirring up waves in the SEO realm – The Power of Semantic Search and its pivotal role in shaping SEO in the Age of Intent.
Does this sound like something cooked up in a high-tech lab? Well, hold onto your hats, because it's about to get a whole lot more exciting! 😉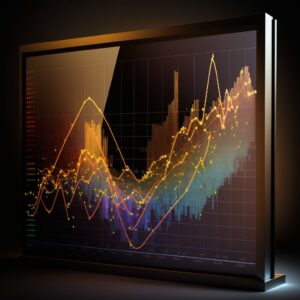 So, What Is Semantic Search Anyway? 🧐
Semantic search is the magic that Google and other search engines use to understand not just the literal words in a query, but also the intent and contextual meaning behind them. In other words, semantic search is all about understanding and delivering on a user's intent. How cool is that? 🚀 For a comprehensive dive into the world of SEO, here's a handy guide.
How Does Semantic Search Impact SEO? 🎯
With semantic search, SEO is no longer just about plugging in keywords. Instead, the emphasis is on creating high-quality content that genuinely resonates with your audience's intent. Let's explore how semantic search is transforming SEO:
Understanding User Intent: Semantic search helps uncover the actual intent behind search queries, enabling you to tailor your content to meet user needs effectively.
Boosting Relevance: By focusing on the context and user intent, semantic search makes your content more relevant, improving your search rankings.
Promoting Rich Content: Semantic search encourages content creators to produce rich, well-researched, and genuinely informative content. For more on creating quality content, check this out.
Leveraging Semantic Search for SEO: How Do You Do It? 🛠️
Now that you understand the power of semantic search, here's how you can make it work for you:
Prioritize User Intent: Understand what your audience wants and create content that satisfies those needs.
Focus on Topics, Not Just Keywords: While keywords are important, also pay attention to overall topics and themes related to your niche.
Produce Comprehensive Content: Go the extra mile to offer complete, well-researched content that truly answers user queries.
Invest in Structured Data: Structured data or schema markup helps search engines better understand and categorize your content, enhancing visibility.
Optimize for Featured Snippets and SERP Features: Featured snippets and SERP features are a fantastic way to boost your visibility. Find out more about SERP features here.
Are You Ready to Harness the Power of Semantic Search? 🏋️‍♀️
Remember, folks, SEO is all about delivering value to your audience. With semantic search, we've got an incredible tool that helps us do just that – understand our users better and provide the valuable, relevant content they're looking for. The future of SEO is here, and it's all about the Age of Intent! 😎
Pro Tip: Semantic search is all about relevancy, context, and delivering on user intent. Make these your guiding principles when crafting your SEO strategy.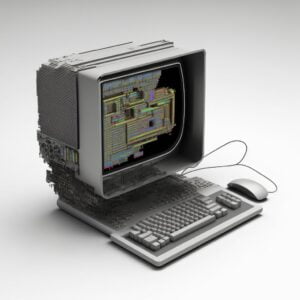 Ready to get more digital updates and learn about the latest trends in the SEO world? Hit that subscribe button and join our newsletter. 💌
What is semantic search in SEO?
Semantic search in SEO refers to search engines' ability to consider the user's intent and the contextual meaning of search terms when providing results.
How does semantic search impact SEO?
Semantic search impacts SEO by emphasizing the importance of quality, relevancy, and user intent over mere keyword usage.
How can I leverage semantic search for SEO?
To leverage semantic search for SEO, focus on understanding user intent, create comprehensive and well-researched content, and use structured data to help search engines understand your content better.
Is semantic search the future of SEO?
Yes, many industry experts believe that semantic search, which focuses on user intent and contextual understanding, is the future of SEO.
Don't forget to visit d-dat.com for more quality and useful blog posts!