What Causes SEO Penalties Anyway?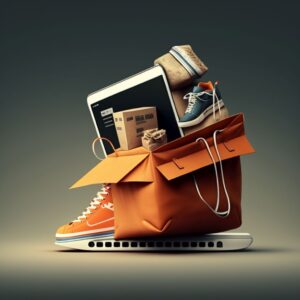 A dip in your website's traffic overnight? 😱 No need to freak out; it happens to the best of us. Often, this is a consequence of SEO penalties imposed by search engines. Let's decode why this happens:
Algorithm Updates: Google changes its algorithms around 500-600 times a year. Most are minor, but some like Panda and Penguin can wreak havoc.
Duplicate Content: The 'CTRL+C & CTRL+V' strategy never really works, folks. Search engines hate it!
Low-Quality Backlinks: If your website is getting links from spammy or irrelevant websites, you're in for a bad ride.
Keyword Stuffing: This isn't Thanksgiving. Don't stuff your website like a turkey with keywords.
🔗 For more on Algorithm Updates, refer to our guide on Google News Optimization.
How Can You Diagnose an SEO Penalty?
Google Search Console: Your first destination for any SEO emergency should be Google Search Console.
Traffic Analysis: A sudden drop in organic traffic could indicate a penalty. For understanding web traffic, don't forget to check Google Analytics 4 Events & Regular Expressions.
Keyword Rankings: Use tracking tools to monitor your keyword positions. A drastic drop often indicates an issue.
Pro Tip:
Remember that not all traffic drops are due to penalties. Sometimes, they may be seasonal or related to other external factors.
How to Recover from Algorithmic Penalties 🚑
Be Patient: Algorithms like Panda and Penguin refresh periodically. Make the necessary changes and wait.
Improve Content: Revise your low-quality pages, adding value to them.
Remove Spammy Links: Use Google's disavow tool to separate your site from low-quality backlinks.
🔗 Check out our Human SEO Audit Guide for an in-depth SEO health check.
Can Paid Media and Analytics Services Help?
Well, a stitch in time saves nine! Paid media and analytics services can be your early warning systems:
Paid Search Data: When organic traffic declines, sometimes paid search data can offer insights.
Advanced Analytics: A thorough analysis can predict which areas are most vulnerable to Google's ever-changing moods.
🔗 For deeper insights into paid media, take a look at our article on Maximizing ROI with Dynamic Search Ads Strategies.
😕 Why Do SEO Penalties Occur?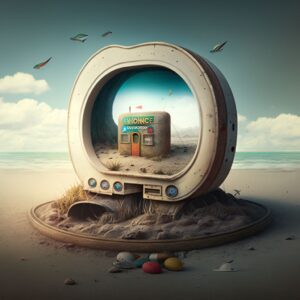 Some might argue that Google's penalty system is the digital world's equivalent of traffic fines – you hate getting them, but they exist to maintain order. Here are some reasons why you might find yourself on the wrong side of Google:
Duplicate Content: Believe it or not, plagiarism is frowned upon in the digital realm as well. Google can penalize your website if you have copied content from other sites.
Spammy Links: If you think you can outsmart Google with unnatural links, think again! Google can identify spammy links and will punish you for them.
Hidden Text: This is like stuffing your pockets with candy from the candy store—sure it might work for a second, but ultimately you're going to get caught.
Keyword Stuffing: Much like a bad stand-up comedian overusing a catchphrase, keyword stuffing will turn an audience (and Google) off pretty quickly.
User-Generated Spam: Sometimes your users might be the culprits, especially in blog comments or forums. Yep, Google can penalize you for that too.
Cloaking: Presenting different content to search engines and users is a big no-no. This deceptive method will get you in Google's bad books.
Pro Tip: Always remember, Google likes natural behavior. So be yourself, just the digital version. 😉
🛠 How to Diagnose an SEO Penalty?
Woke up to find your website traffic mimicking a plummeting stock market? Here's how to investigate:
Google Analytics: Check your traffic data. A sudden drop could be a clue.
Google Search Console: This will often provide you a message if a manual action has been taken.
Algorithm Updates: Keep an eye on SEO news. Google's algorithms are updated frequently.
🚑 How to Recover from SEO Penalties?
Before you dial 911, take a deep breath. Recovery is possible, and here's how:
Identify the Issue: Use Google Search Console to pinpoint what went wrong.
Take Corrective Measures: Remove bad links, duplicate content, or whatever is causing the issue.
Submit a Reconsideration Request: Once the issue is fixed, let Google know through Google Search Console.
Improve Your SEO Practices: Ensure you're following ethical SEO practices going forward to avoid future penalties.
If you are new to Google Analytics or Search Console, don't worry! We've got you covered with beginner's guides on Google Analytics 4 Events & Regular Expressions and Human SEO Audit to Boost Rankings.
What are SEO Penalties?
SEO penalties are actions taken by search engines to demote or remove your site from their listings due to violations of guidelines.
Can I recover from an SEO penalty?
Absolutely! Identification and quick action are key.
How can I avoid SEO penalties?
Follow ethical SEO practices, keep up with Google's guidelines, and monitor your website regularly.
Do Google updates affect SEO penalties?
Yes, Google frequently updates its algorithms, which can result in new penalties or recovery from previous ones.
👉 CTA: Want to Dodge Digital Pitfalls?
If you want to stay updated on digital blunders to avoid or how to recover from them, don't forget to subscribe to our newsletter.
Don't forget to visit d-dat.com for more quality and useful blog posts!