In the ever-evolving world of SEO, earning high-quality backlinks remains a crucial factor in boosting your site's ranking and driving more organic traffic. However, with Google's ever-changing algorithms, you must stay updated with advanced link building techniques to make a significant impact. So, buckle up! We're diving into the most effective link building strategies for 2023. 🌐
Content Marketing: Crafting Share-Worthy Masterpieces 🎨
Content is king, and quality content will always attract backlinks. Here are some proven content types that can help you earn high-quality backlinks:
In-depth guides: Comprehensive resources that answer questions and provide valuable insights on a specific topic.
Infographics: Visually appealing, data-driven graphics that condense complex information into digestible pieces.
Listicles: Curated lists of resources, tools, or tips that offer value to your audience.
Case studies: Real-life examples showcasing your products or services and their effectiveness.
Interviews: Q&A sessions with industry experts or influencers, providing exclusive insights.
💡 Pro Tip: Promote your content through social media, email marketing, and outreach to increase its visibility and attract more backlinks.
Guest Blogging: Building Relationships and Earning Links ✍️
Guest blogging is an excellent way to build relationships with industry peers and earn high-quality backlinks. Here's how to make guest blogging work for you:
Identify high-authority websites: Focus on websites with high domain authority (DA) relevant to your niche.
Pitch unique ideas: Propose fresh, insightful content ideas tailored to the target site's audience.
Deliver exceptional content: Craft a well-researched, engaging article that adds value to the target site.
Include a relevant backlink: Make sure the backlink to your site is contextually relevant and naturally placed within the content.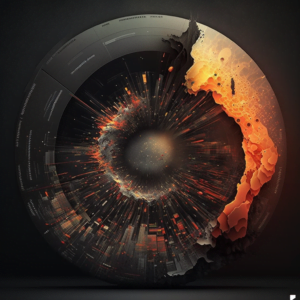 Broken Link Building: Fixing the Internet, One Link at a Time 🔗
Broken link building involves finding broken links on high-authority websites and suggesting your content as a replacement. Here's how to do it:
Use tools like Ahrefs or SEMrush to identify broken links on relevant websites.
Create or repurpose a high-quality piece of content that can replace the broken link.
Reach out to the site owner, inform them about the broken link, and suggest your content as a replacement.
Resource Page Link Building: Becoming the Go-To Expert 📚
Resource pages are curated lists of valuable resources on a specific topic. To get your content featured on such pages:
Identify relevant resource pages using search queries like "your keyword + resources" or "your keyword + useful links."
Review the resource page to ensure it's high-quality and up-to-date.
Craft an outreach email, highlighting the value of your content and why it should be included on the resource page.
Skyscraper Technique: Outranking Competitors with Superior Content 🏙️
The Skyscraper Technique involves finding popular content within your niche, creating a better version, and promoting it to earn backlinks. Here's how:
Identify top-performing content in your niche using tools like BuzzSumo or Ahrefs.
Analyze the content, identify areas for improvement, and create an updated, superior version.
Reach out to websites that linked to the original content, showcase your improved piece, and ask for a backlink.
 6.Social Media Promotion: Leverage Your Online Presence 📱
Social media is a powerful tool for promoting your content and earning backlinks. Here's how to utilize social media effectively:
Share your content: Regularly share your content across relevant social media platforms.
Engage with influencers: Connect with industry influencers and ask them to share your content.
Participate in communities: Join niche-specific groups or forums and share your content where it adds value to the discussion.
💡 Pro Tip: Use eye-catching visuals and attention-grabbing headlines to increase the likelihood of your content being shared.
Local Link Building: Connect with Your Community 🏘️
For local businesses, earning backlinks from local sources can significantly impact your online presence. Some local link building ideas include:
Sponsor local events: Offer financial or in-kind support to local events and earn a backlink from the event's website.
Join local business directories: Submit your website to reputable local directories to earn backlinks and improve your local SEO.
Collaborate with local businesses: Partner with other local businesses to create mutually beneficial content and earn backlinks.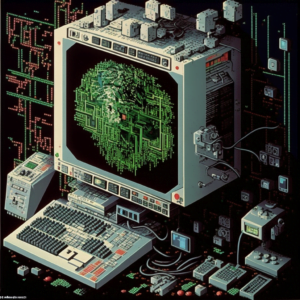 Unlinked Brand Mentions: Claim Your Due Credit 📣
Unlinked brand mentions are instances where your brand is mentioned online without a backlink to your site. Here's how to claim these backlinks:
Use tools like Mention or Google Alerts to monitor your brand mentions.
Identify unlinked mentions and reach out to the website owner, requesting a backlink to your site.
💡 Pro Tip: Maintain a positive relationship with the website owner, as this may lead to more backlinks in the future.
Wrapping Up: Advanced Link Building Techniques for 2023 🎯
Earning high-quality backlinks is an ongoing process, but with these advanced link building techniques, you'll be well on your way to boosting your online presence and driving more organic traffic in 2023.
Ready to take your digital marketing to the next level? Request a consultation to improve your digital marketing, learn more digital updates by subscribing to our newsletter, or explore our other informative blog posts for more insights. 🚀
Don't forget to visit d-dat.com for more useful and free content!