SEO is no stranger to change. From Google's zoo of algorithm updates (Hello, Panda 🐼, Penguin 🐧, and Hummingbird 🐦!) to the rise of mobile optimization, it's clear that SEO is as dynamic as the World Wide Web itself. Now, AI and Machine Learning are set to steer SEO into uncharted waters. Grab your captain's hat, and let's dive into how these technologies are reshaping SEO's future! 🌊⚓️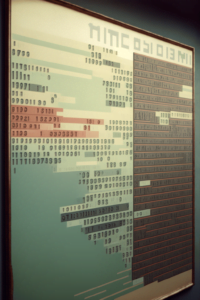 Section 1: AI and SEO: An Unstoppable Team-Up 🤝
Artificial Intelligence (AI) has shown its prowess across industries, and SEO is no exception. The duo's secret sauce? An understanding of natural language processing (NLP), behavioral patterns, and personalization that was once considered the stuff of science fiction. 🧪🔬
Google's RankBrain: As Google's machine learning component, RankBrain understands user queries better and provides relevant results. Check out how RankBrain is revolutionizing SEO in our blog on mastering the art of position tracking for your keywords.
Personalized SERPs: AI's ability to tailor search results based on individual users' search history, location, and device type makes SEO more user-centric. Learn more about personalized SEO with our guide on unleashing the power of SERP features optimization.
User Experience (UX) Optimization: AI can analyze user behavior and improve website navigation, load times, and content quality. Discover the link between UX and SEO with our blog on the science of micro-moments.
Section 2: Machine Learning: Taking SEO to the Next Level 🚀
Machine Learning, a subset of AI, empowers computers to learn from data without explicit programming. It's the missing piece in the SEO jigsaw, providing predictive analytics, automated tasks, and keyword optimizations.
Predictive Analytics: Machine learning algorithms predict future trends and user behavior, helping businesses tailor their SEO strategies. Check out our blog on predictive analytics in digital marketing.
Automated Tasks: By automating repetitive tasks such as data analysis and reporting, machine learning frees up more time for creative SEO strategies. Explore how automation can boost your SEO with our guide on mastering SEO audits.
Keyword Optimization: Machine learning algorithms can provide data-driven insights on keyword ranking and competitiveness, helping businesses refine their keyword strategies. Discover the power of keywords with our guide on unleashing the power of long-tail keywords.
Section 3: Is AI the End of Traditional SEO? 💻🔮
Will AI replace SEO specialists? Not quite. While AI and machine learning bring unprecedented capabilities, SEO will still require human creativity, strategy, and oversight. So don't quit your day job just yet! Read more about the human-AI synergy in SEO with our blog on human SEO audit guide.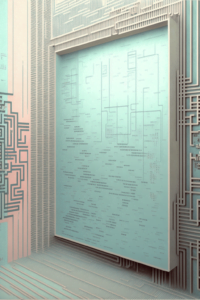 FAQs
How is AI changing SEO? 🔄 AI is transforming SEO by enhancing personalization, improving UX, and understanding user intent with technologies like Google's RankBrain.
What role does Machine Learning play in SEO? 🎭 Machine learning is instrumental in predictive analytics, automating tasks, and refining keyword strategies in SEO.
Will AI replace SEO specialists? 👨‍💼👩‍💼 While AI and machine learning are powerful, they can't replace the creative, strategic, and oversight aspects of SEO that require human touch.
What is RankBrain, and how does it affect SEO? 🧠 RankBrain is Google's machine learning component that enhances understanding of user queries and provides more relevant search results.
Call to Action
Did this sneak peek into SEO's future tickle your curiosity? 🤔 Keep up with the digital tidal wave by subscribing to our newsletter! Because when it comes to the digital world, it's surf or get washed away! 🌊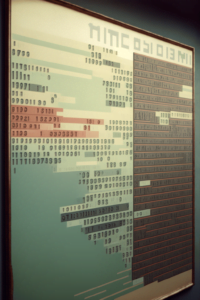 Conclusion
While SEO's future might be wrapped in algorithms and data sets, remember that your brand's human voice is still its most powerful asset. Embrace AI and Machine Learning, but keep your creativity at the helm! After all, in SEO's ever-changing landscape, it's not just about staying ahead – it's about making waves. 🌊🚀
So whether you're an SEO veteran or a newbie exploring these thrilling waters, remember: the future of SEO isn't just in the machine – it's in your hands. 🤲💡
Don't forget to visit d-dat.com for more quality and useful blog posts!