Introduction: The Art of Advanced SEO 🖌️🌐
Welcome, brave digital marketing adventurers! Are you ready to embark on a quest to uncover the secrets of advanced SEO strategies? Buckle up, because we're about to dive into the deep end of the SEO world! 🏊‍♂️🌊
Section 1: The Magical World of Content Marketing 📚✨
Step aside, basic content marketing – the advanced SEO wizards are here! 🧙‍♂️💫
1.1 Long-Form Content: Turn your website into an authoritative powerhouse by creating in-depth, long-form content (2,000+ words) that covers topics extensively. 📖💪
1.2 Content Hubs: Organize related content into a structured "hub" to create a comprehensive resource on a specific topic. 🌐🔗
1.3 Visual Storytelling: Keep your audience engaged with infographics, videos, and other visual elements that break up text and make your content more appealing. 🎨📹
Pro Tip 💡: Don't forget to update and repurpose old content to keep it fresh and relevant!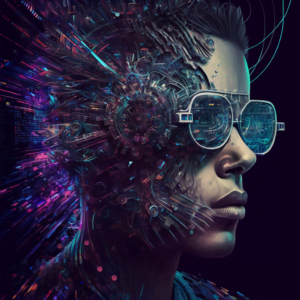 Section 2: Uncovering the Secrets of Keyword Research 🔍🔑
2.1 Long-Tail Keywords: Seek out and target long-tail keywords (3+ words) with lower search volume but higher conversion potential. 🐍🎯
2.2 Competitor Analysis: Spy on your competitors (in a totally ethical way, of course) and uncover their keyword strategies to outsmart them. 🕵️‍♀️🏆
2.3 LSI Keywords: Incorporate Latent Semantic Indexing (LSI) keywords to add context and depth to your content. 🧠🌟
Pro Tip 💡: Use keyword research tools like SEMrush, Ahrefs, or Moz to unveil hidden keyword gems!
Section 3: Technical SEO: The Unsung Hero of Ranking 🛠️🎶
3.1 Mobile-First Indexing: Optimize your website for mobile devices, as Google now prioritizes mobile-friendly content. 📱🚀
3.2 Schema Markup: Implement structured data to help search engines better understand your content and display rich snippets in search results. 📊🌟
3.3 Page Speed Optimization: Speed up your website by optimizing images, using caching, and minifying code. ⏱️💨
Pro Tip 💡: Conduct regular site audits to identify and fix technical SEO issues!
Section 4: User Experience (UX) and SEO: A Love Story 💘🕸️
4.1 User Intent: Focus on meeting user intent by creating content that answers questions and solves problems. 💡🎯
4.2 Navigation and Site Structure: Make it easy for users to find what they're looking for with a clear and organized site structure. 🗺️👍
4.3 Engaging Design: Use visually appealing design and intuitive layouts to keep users on your site longer. 💖🎨
Pro Tip 💡: Use heatmaps and user behavior analysis tools to optimize
UX for better SEO performance!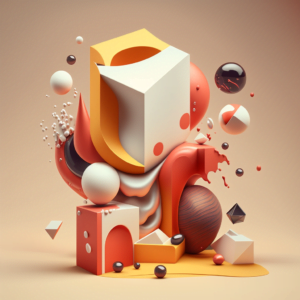 Section 5: Link Building: Forge Powerful Alliances 🔗🤝
5.1 Guest Posting: Write quality content for other websites in your niche to gain valuable backlinks and exposure. 📝🌐
5.2 Resource Pages: Reach out to webmasters and ask to be included on their resource pages as a valuable resource. 📚✨
5.3 Broken Link Building: Find broken links on other websites and suggest your content as a replacement. 🔧🔗
Pro Tip 💡: Prioritize building relationships with authoritative websites and influencers in your niche for more impactful backlinks.
Section 6: Voice Search Optimization: The Future of SEO 🎙️🚀
6.1 Conversational Keywords: Optimize for voice search by targeting long-tail, conversational keywords. 💬🔑
6.2 Featured Snippets: Aim to rank in Google's featured snippets by providing concise, valuable answers to common questions. 🌟🏅
6.3 Local SEO: Strengthen your local SEO game to appear in voice search results for "near me" queries. 📍🌍
Pro Tip 💡: Use schema markup to optimize your content for voice search assistants like Google Assistant, Siri, and Alexa.
Conclusion: Advanced SEO Strategies Unleashed! 🦁🔓
Congratulations, fearless digital marketing explorers! 🎉 You've now unlocked the treasure trove of advanced SEO strategies that will help you catapult your brand into the digital limelight. Remember, the SEO landscape is ever-evolving, so stay agile and keep learning to maintain your competitive edge. 🌟💪
CTA: Ready to supercharge your website's SEO? We offer a free audit at d-dat.com to help you identify areas for improvement and take your brand to new heights! 🚀🔍
Remember, this blog post is just the beginning of your journey! Keep exploring the vast world of advanced SEO strategies and watch your brand's online presence soar. Good luck! 🍀🌠